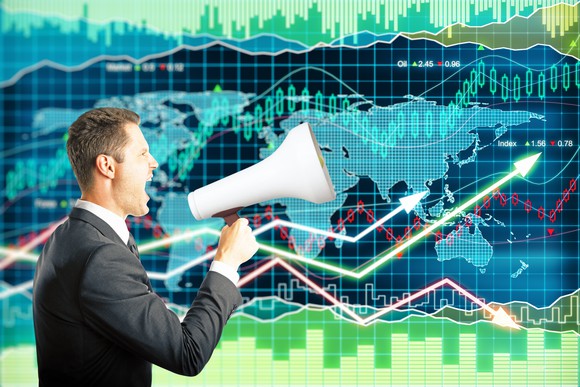 Demand for Edwards Lifesciences (NYSE:EW) transcatheter heart valves has been so strong that Edwards Lifesciences' shares are among healthcare's brightest shining stars. Since 2011, Edwards Lifesciences investors have been rewarded with an eye-popping 231% return. Today, Edwards Lifesciences' reported third-quarter results that are initially causing a retreat in the company's shares; however, investors might want to focus more on the long-term opportunity for this company, rather than short-term results.
Driving sales higher
Use of Edwards Lifesciences' Sapien 3 transcatheter valve in high-risk heart disease patients has been steadily increasing, because it's a less invasive alternative to traditional surgery.
Typically, the 1.5 million Americans who suffer from aortic stenosis are treated via traditional surgery in which the narrowed aortic valve is replaced with a mechanical valve or a tissue valve. However, elderly patients with comorbidities that are not thought to be good candidates for this type of surgery are treated by transcatheter aortic valve replacement, or TAVR. In TAVR patients, a valve is placed within the narrowed valve using a catheter that's inserted via the femoral artery in the groin or through a small chest incision.
Since TAVR doesn't require surgically opening the chest, patients experience faster recovery times and, sometimes, improved outcomes.
Because of that, TAVR now represents more than half of Edwards Lifesciences' total sales. In Q2, global sales related to TAVR procedures grew 48.7% to $418.6 million and U.S. sales were up 71.5% to $246.4 million. In Q3, transcatheter heart valve sales grew 38.5% year-over-year to $410.1 million as U.S. sales rose 55.9% to $259.5 million. Thanks to that strong third-quarter performance, Edwards Lifesciences' total Q3 revenue grew 20.1% to $739.4 million.
Although year-over-year growth in the quarter...
More