Critical intelligence before the U.S. market opens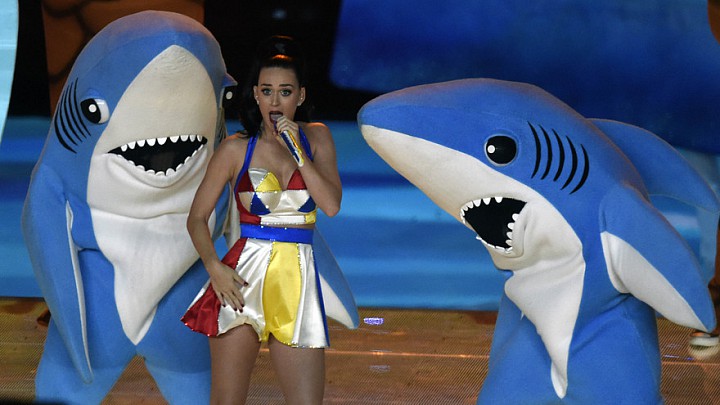 If you're looking forward to a chill week in the markets, don't bother. Like a potential wardrobe malfunction during the Katy Perry halftime show, hope for the best, and prepare for animatronics and furry sharks.
Oil was getting Gronked earlier dropping 3% amid strikes at U.S. refineries and sluggish manufacturing data from China. That's tamed down a bit, but it would be a fitting spiral, considering the meatiest bit of news on the docket today is out of Irving, Texas. All eyes turn to Exxon Mobil for any word on where this collapse is headed. One former Shell boss says a huge rebound is in the works (see below).
That's just the tip of the earnings season's melting iceberg. Our chart of the day has more as to why the cozy stretch of earnings growth is basically finished. There's also a boatload of economic numbers to digest this. And it's a dicey time to deliver disappointment.
"We're seeing substantial risk-off dynamics across markets and regions of the world. Stock market breadth has been weakening; volatility has been on the rise," warns TraderFeed's Brett Steenbarger. "Should stocks weaken significantly and energy-sector-related weakness and dollar headwinds threaten U.S. growth, we could hear a very different tune from the Fed than has been anticipated of late."
Get Need to Knowsent directly to your smartphone every morning via Yo:
Yo MARKETWATCHNTK to get Yo's
when NTK publishes ahead of market open!
Yo
Meanwhile, the climate continues to be unforgiving.
January was lousy, coming in with a 3.7% drop on the Dow. Then again, last January was worse at 5.3%, and everything turned out fine in 2014. But it feels a bit sketchier this time around. Volatility will do that to a trader's psyche. The blue chips moved more than 1% on half of last month's trading days, while only 19% of the days did that in January 2014.
The Fly from the iBankCoin blog wasn't sweating the warning signs as he drew lines between the Super Bowl and his case for "uncontrollable fervor."
"Why did the Seahawks decide to throw the ball at the half yard line instead of running it?" he pondered. "It's the same reason why bears stay short in the face of relentless central bank intervention; they were afraid to succeed."
marketwatch