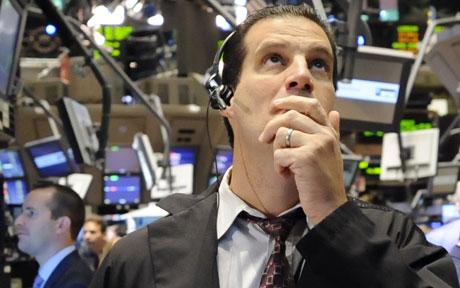 U.S. stocks fell in early trading on Wednesday ahead of a highly anticipated statement and news conference by the Federal Reserve later in the session, with the Fed expected to give clearer clues on how soon it plans to tighten monetary policy.
The U.S. central bank is expected to provide indications on the timing of its first interest rate hike in nearly a decade, as its two-day meeting ends later in the day. The Fed is assessing if the U.S. economic recovery can hold up against collapsing oil prices and a soaring dollar.
A statement is due at 2:00 p.m. EDT (1800 GMT), with a press conference by Fed Chair Janet Yellen half an hour later.
The U.S. dollar has strengthened against most major currencies as central banks around the world ease monetary policy while the Fed is on track to tighten.
"It's mostly posturing ahead of the Fed," said Jim Paulsen, chief investment officer at Wells Capital Management in Minneapolis.
"I think the (stock) market is going to have trouble with interest rates the rest of the year."
U.S. crude CLc1 fell for a seventh straight session, hitting a fresh six-year low at $42.05 per barrel. It was last down 2.7 percent at $42.27. The S&P 500 energy sector .SPNY slipped 0.3 percent.
"Oil might be pressuring things a little bit," said Paulsen. "There's a lot in there for the market to be very volatile today."
Published by Sonal