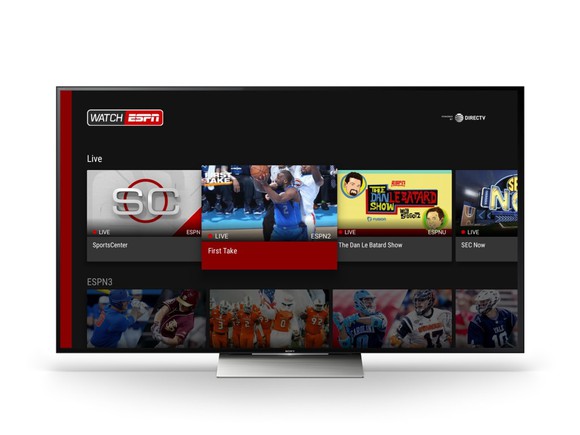 It was inevitable. Walt Disney (NYSE:DIS) CEO Bob Iger even said it himself last summer -- ESPN will soon be sold directly to consumers.
The Information reports the Worldwide Leader is planning to launch a package of live programming that consumers will be able to buy straight from the source. Now, this isn't full-blown ESPN, as it won't include high-value content like MLB or NFL games. Instead, it will cater toward niche leagues and some college sports.
ESPN is proactively looking to shake things up after losing seven million subscribers from 2013 through 2015. The move represents a big first step from the business that accounts for a huge portion of Disney's most profitable segment. Strong demand for ESPN's new offering could spark more direct-to-consumer streaming services from ESPN and Disney.
Combatting the skinny bundle
During Disney's first quarter earnings call, CEO Bob Iger told analysts that ESPN's drop in subscribers "was largely due to the fact that ESPN was not part of skinny bundles".
To combat that, Disney is actively in talks with traditional distributors as well as newer platforms like Sling TV to get its networks in those smaller bundles. On the company's second quarter earnings call, Iger added that "we will continue to look pretty expansively at current and new entrants in the marketplace". Hulu is...
More