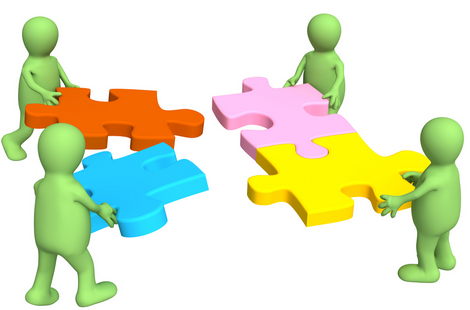 The last version of the Weekend Research focused on potential deal news that could break over the weekend. Typically, deal related news breaks on a Sunday so shareholders not watching for the news could be blindsided when the market opens on Monday. For this weekend, a couple of items broke on Friday afternoon impacting the Yahoo (YHOO) deal and the Halliburton (HAL) merger with Baker Hughes (BHI) that could hit stocks on Monday. 
Bloomberg reported that Yahoo's advisers are shifting through the rubble I mean the offers from last week. Apparently 10 firms placed bids at values from $4B to $8B. The oddity is that the higher bids came from firms that haven't spent as much time with Yahoo suggesting that Verizon (VZ) is being prudent with the offer. Also, it suggest that the more a company digs the less they want to offer. Ultimately, the devil is the the details regarding whether the offers include Yahoo Japan or only the core Internet business and of course whether all cash or some component of stock. News could easily break Sun/Mon on this item. 
After the close, Halliburton pre-announced Q1 results that included a slight revenue beat though the numbers were generally gloomy and the outlook won't turn positive until the rig count starts rebounding. The most interesting item in the press release was the decision to postpone the earnings call from Monday, April 25 until Tuesday, May 3. The delay allows for news to break regarding the April 30 deadline and whether either party decides to terminate the agreement before having the call. 
News on Energy Transfer Equity (ETE) and Williams Cos (WMB) could always break over the weekend, but this merger is on the back burner in level of interest to these other pending deals. 
The news flow appears bullish for Verizon if that the company apparently doesn't have the high bid. At this point, as long as the wireless giant only wins Yahoo on a lowball bid, the stock turns appealing at $50. In the case of Halliburton, the delay has the initial read that Baker Hughes wants to collect the termination fee and move on. 
Check back on Sun to see if any better info is available for trading the news on Mon. 
Disclosure: Long HAL