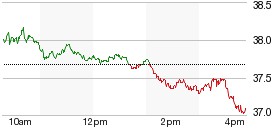 REDWOOD SHORES, CA--(Marketwired - Sep 10, 2015) - Oracle (NYSE: ORCL) -- The ultimate goal of network function virtualization (NFV) is to support a communications world that operates with a more cost-effective and agile infrastructure. To help communications service providers (CSPs) realize this goal, Oracle Communications released the newly updated Oracle Communications Application Orchestrator, making it easy to deploy and manage network functions in a hybrid environment that is as open as possible.
This release of Oracle Communications Application Orchestrator offers new capabilities for CSPs that enable them to:
Deploy and manage both physical network functions (PNFs) and virtual network functions (VNFs), combining the benefits of agile VNFs with the density and cost-effectiveness of purpose-built PNFs
Easily deploy and manage closely related network functions, also called composite network functions (CNFs)
Rapidly integrate with third-party VNFs with the new plug-in development kit, which includes an intuitive interface to help onboard and deploy both VNFs and lifecycle management services
Since first releasing Oracle Communications Application Orchestrator in June 2014, Oracle has released several new products to help...
More