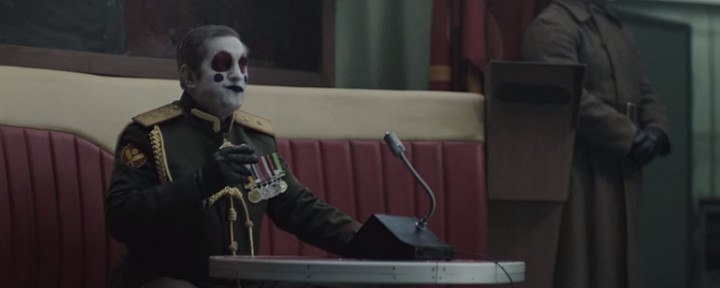 Taco Bell (NYSE: YUM) released a new short film titled "Routine Republic" featuring what seems like the Ronald McDonald clown as a Communist dictator.
The ad begins in a dystopian society, complete with bleak colors and an all-encompassing government, forcing the citizens to eat the same breakfast sandwich everyday. Next, two members of the society try to escape in search of a different shaped breakfast sandwich. The viewer later learns this is the Taco Bell A.M. Crunchwrap.
The two eventually escape through a hole in the wall behind a propaganda poster, and run through a field toward a town. When then reach it the new, bright town, a person throws one of the escapees a Crunchwrap. After he catches it, he announces more people are coming.
Watch the video .
Business Insider commenter Philby said:
So instead of being forced to eat breakfast at McDonald's, we should have the freedom to eat the exact same food -- only shaped in the form of a taco -- at Taco Bell? May I have fresh, un-sugared fruit with that tortilla-shaped biscuit, please?