Currencies of commodity-exporting nations including New Zealand and Australia dropped versus the dollar amid concern that growth in China, the world's second-biggest economy, is slowing.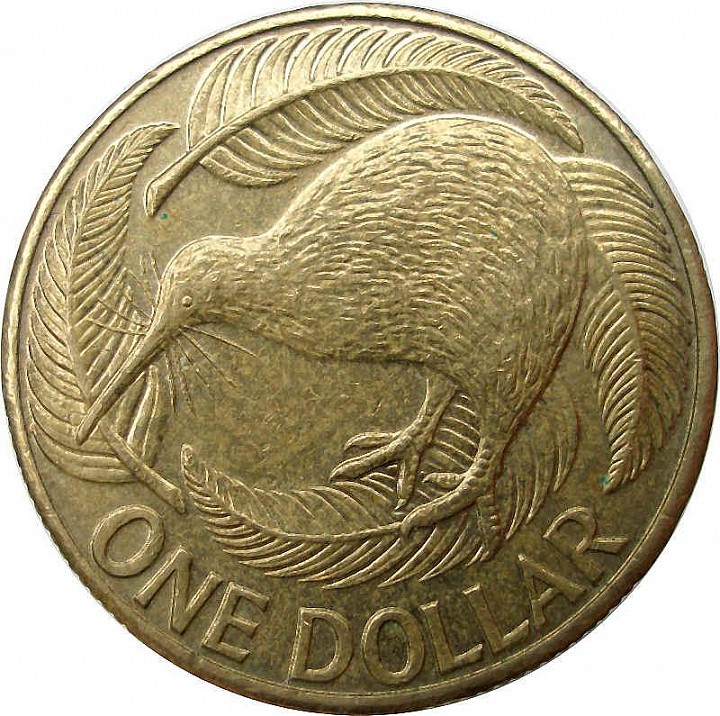 New Zealand's dollar sank against all of its 31 major peers after a private survey suggested China, the nation's biggest trade partner, remains stuck in "low gear." The Australian dollar and Brazil's real fell to seven-month lows, while the Bloomberg Dollar Spot Index rose to a four-year high.
"If China catches a cold, all these other ancillary economies are also going to catch that cold," said Dave Floyd, global head of foreign-exchange research in Bend, Oregon, at Aspen Trading Group. "If those concerns exist, it will automatically reflect in the Aussie dollar. The two are very closely tied from a commodity standpoint."
New Zealand's dollar dropped 0.9 percent to 80.51 U.S. cents at 5 p.m. New York time and reached 80.42 cents, the weakest since September 2013. Australia's currency declined 0.4 percent to 88.41 U.S. cents and touched 88.31 cents, the lowest since Feb. 4.
The Bloomberg Dollar Spot Index, which tracks the greenback against 10 major counterparts, rose less than 0.1 percent to 1,057.46, the highest level on a closing basis since June 2010.
The euro rose as much as 0.4 percent, the biggest intraday jump since Sept. 18, to $1.2901 before trading at $1.2847. The shared currency touched $1.2816 yesterday, the lowest level since July 2013. The yen gained to as much as 108.26 per dollar before trading at 108.89. It touched a six-year low of 109.46 on Sept. 19. The euro was little changed at 139.89 yen.
Volatility Rises
A gauge of foreign-exchange market price swings increased for a second day. The JPMorgan Chase & Co. Global FX Volatility Index rose to 7.38 percent, after closing Sept. 19 at 7.27 percent, the lowest in almost two weeks. The average this year is 6.88 percent.
The New Zealand dollar extended losses after Auckland-based Fonterra Cooperative Group Ltd., the world's largest dairy exporter, cut its forecast milk payout to farmers and said full-year earnings plunged. Confidence among farmers in the nation fell to a two-year low, Rabobank Group said in an e-mailed statement earlier today.
The kiwi, as the New Zealand currency is nicknamed, lost 3.2 percent in the last three months in a basket of 10 developed-nation currencies tracked by Bloomberg Correlation-Weighted Indexes, the worst performance. Its Australian counterpart fell 1.4 percent, while the U.S. dollar gained 5.2 percent, the biggest winner.
'More Jittery'
"Investors are getting a bit more jittery on the commodity currencies," said Vassili Serebriakov, a New York-based foreign-exchange strategist at BNP Paribas SA. "Probably Aussie is most vulnerable."
Australia's dollar fell after a quarterly report from New York-based China Beige Book International showed weak growth in China, with struggling retail and residential real-estate industries offsetting improvements in manufacturing and transportation. Finance Minister Lou Jiwei said Sept. 21 that economic growth faces downward pressure. China is also Australia's top trade partner.
The Aussie rose earlier after a gauge of manufacturing in China unexpectedly increased. The preliminary Purchasing Managers' Index from HSBC Holdings Plc and Markit Economics rose to 50.5, from August's final reading of 50.2.
Commodity Prices
Commodity prices remain depressed, with iron ore, a key Australian export, slumping below $80 a metric ton for the first time in five years. The Bloomberg Commodity Index fell to the lowest since 2009 yesterday.
Brazil's real weakened amid concern the nation will struggle to recover from a recession as an election poll showed more support for President Dilma Rousseff. The currency declined 0.6 percent to 2.4120 per dollar and touched 2.4143, the weakest since Feb. 13.
The yen gained the most in two weeks earlier as the U.S. and its allies launched a series of airstrikes in Syria against extremists. The U.S. targets included the Khorasan group, which was planning for an "imminent" terror attack on American soil, the Pentagon said.
Japan's currency climbed as much as 0.5 percent, the biggest intraday jump since Sept. 5.
'Geopolitical Risk'
"The yen is just a reaction to the risk-off sentiment," Sireen Harajli, a Mizuho Bank Ltd. strategist in New York, said in a phone interview. "Syria is back in the spotlight, so it's a lot of geopolitical risk that's having its influence."
The euro fluctuated after touching a 14-month low versus the dollar yesterday as U.S. home prices increased less than forecast in July, the second report in two days showing a weaker-than-forecast U.S. housing market.
House prices rose 0.1 percent in July, missing analyst estimates for a 0.5 percent increase from the previous month, an index from the Federal Housing Finance Agency showed today. Sales of existing homes unexpectedly fell 1.8 percent last month, the National Association of Realtors said yesterday.
A preliminary PMI for manufacturing in the euro area slipped to 50.5 this month from 50.7 in August, and a services gauge fell to 52.8 from 53.1, Markit Economics said.