Distraction time....because quite frankly buying into this central bank-driven mania confirms most investors are from another planet bereft of common sense...
From the China rate cut, stocks spiked then retraced it all before a mysterious buyer of first resort lift everything back to the highs of the day (to 'prove' everything is awesome)...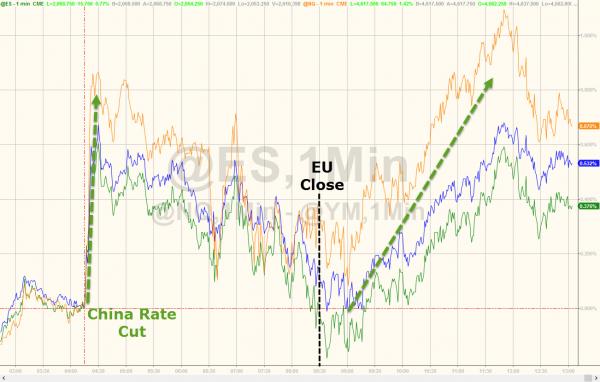 But Nasdaq was soaring on the back of GOOG, AMZN, FB, and MSFT...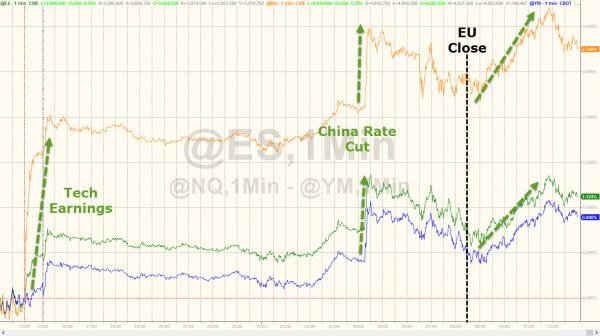 AMZN, MSFT, GOOG - bwuahahaha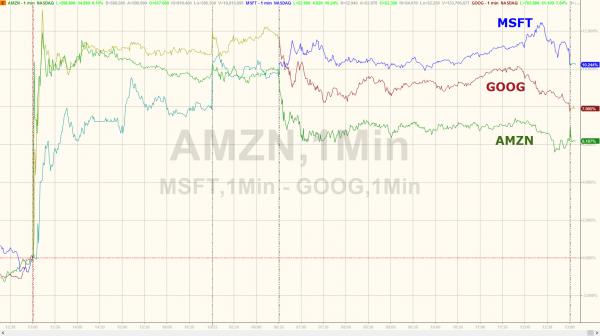 On the day, Nasdaq was the biggest winner with Trannies lagging but everything higher...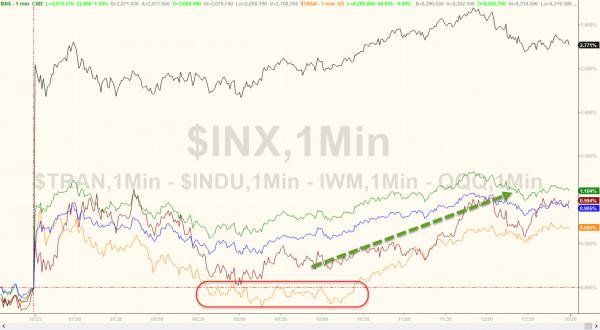 On the week, Nasdaq was again the big winner as Small Caps scrmabled back to the unchanged line (and S&P back to unch year-to-date)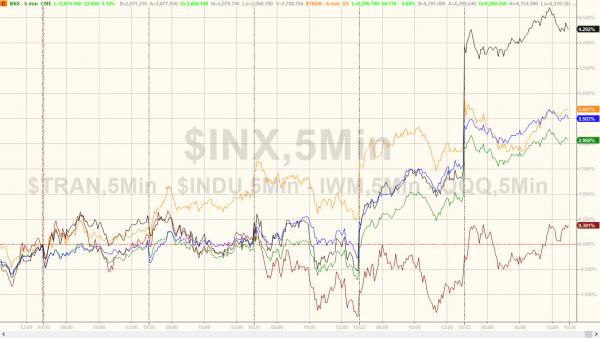 The cash Nasdaq Composite closed above 5000 for the first time since 8/18. Dow & S&P closed above its 200DMA, And The S&P 500 Tech sector closed at its highest since September 2000... (the 5% gain this week is the biggest since Dec 2011)...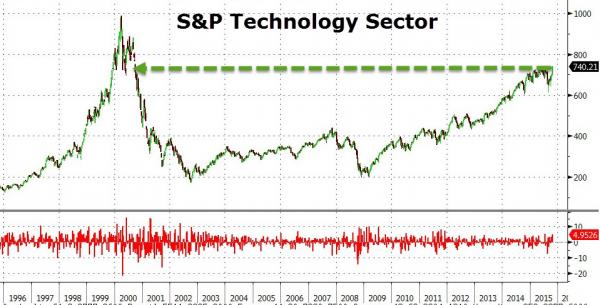 VIX notably decoupled from stocks today...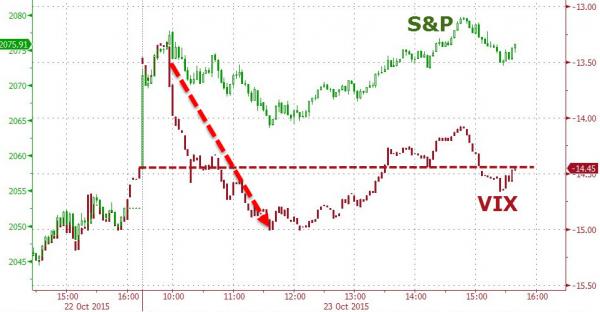 And more clearly over the last 2 days... VIX is unchanged from 1230ET yesterday, while the S&P is up 30 points since then...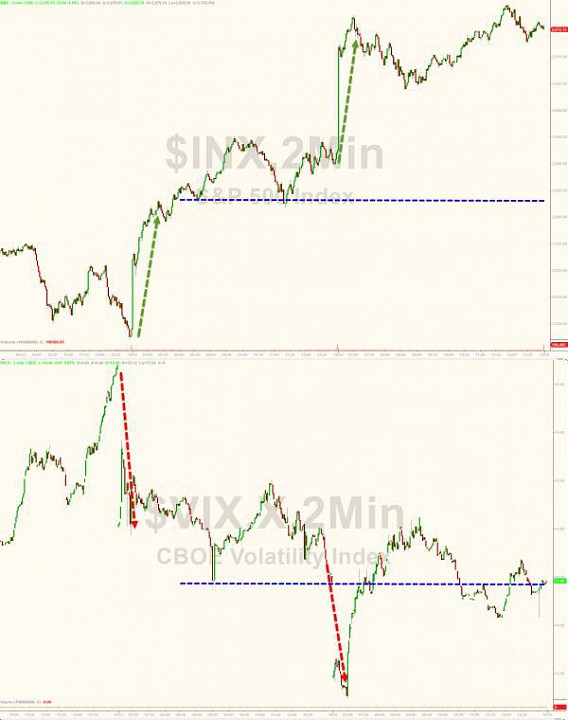 Of course - it wasn't just US equities. Japanese stocks were insane - NKY rose over 1100 points this week tick for tick with USDJPY's surge...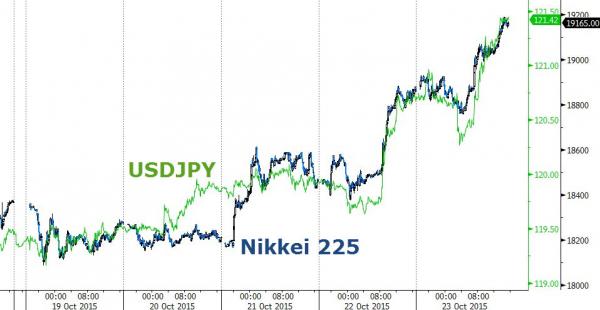 Treasury yields rose in sympathy with equity exuberance today with the belly underperforming the long-end on the week(decoupling today after China)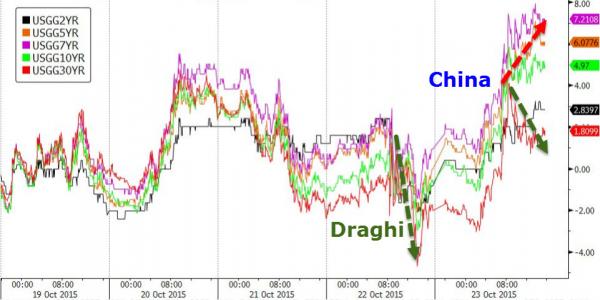 But TSYs and stocks remain decoupled on the week...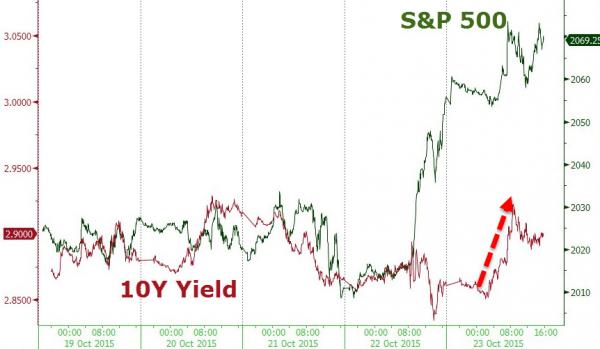 The US Dollar soared against the majors this week... (the best week in 4 months to 3-month highs) - the last 2 days are the biggest rise in The USD Index since Oct 2011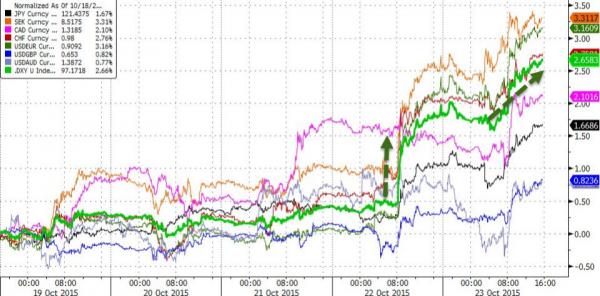 And had its best wek against Asian FX in a month.. (amid very significant volatility)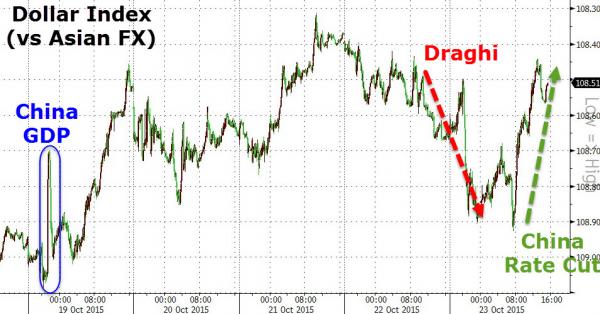 Commodities all lost ground on the week against the stronger USD - Gold's worst week in the last 6, Silver's worst in the last 8, but crude was wost... not exactly the picture of rate-cut driven growth expectations...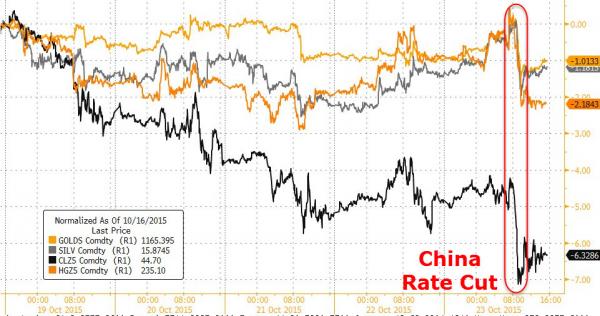 Gold was waterfalled after spiking on China rate cut news...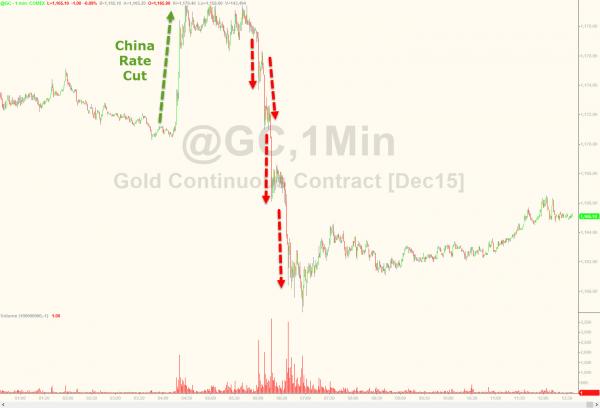 This was Crude's worst week in 3 months... (down 10% in the last 2 weeks)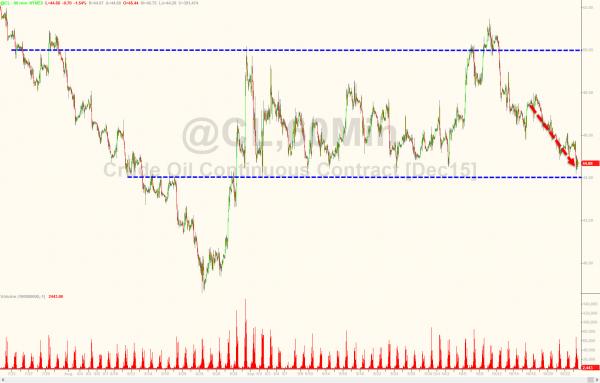 *  *  *
Finally, all regions saw rate-hike timing rise (extend) with Europe now assuming no rate hike for at least 3 years!!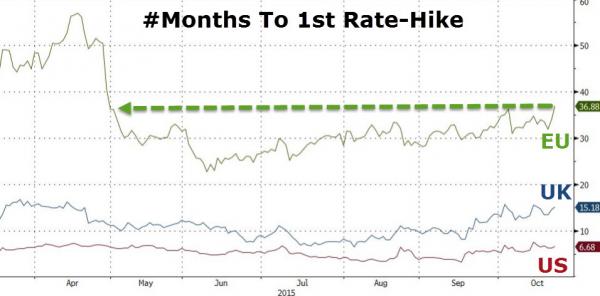 Charts: Bloomberg
Bonus Chart: And Here's Why You Were Buying This Week!!!
S&P 500 Forward EPS Estimate falls for 6th consecutive week, 13 week ROC turns negative pic.twitter.com/sEoqGYwan3

— Not Jim Cramer (@Not_Jim_Cramer)

https://twitter.com/Not_Jim_Cramer/status/657622375882604544