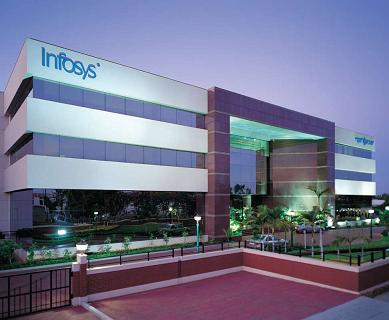 Infosys Ltd., India's second-largest software exporter, raised its annual sales growth forecast for the second consecutive quarter as economic recovery prompts clients in Europe to spend more.
Revenue in dollar terms will increase by between 11.5 percent and 12 percent in the year ending March 31, Bangalore-based Infosys said in a statement today. That compares with the company's October forecast for growth of 9 percent to 10 percent.
Net income increased to 28.8 billion rupees ($464 million) in the three months ended December, from 23.7 billion rupees a year earlier, Infosys said today. That exceeded the 27 billion-rupee median of 37 analysts' estimates compiled by Bloomberg.
Third-quarter sales climbed to 130.3 billion rupees from 104.2 billion rupees. That compares with 130.9 billion-rupee median of analysts' estimates.
Source