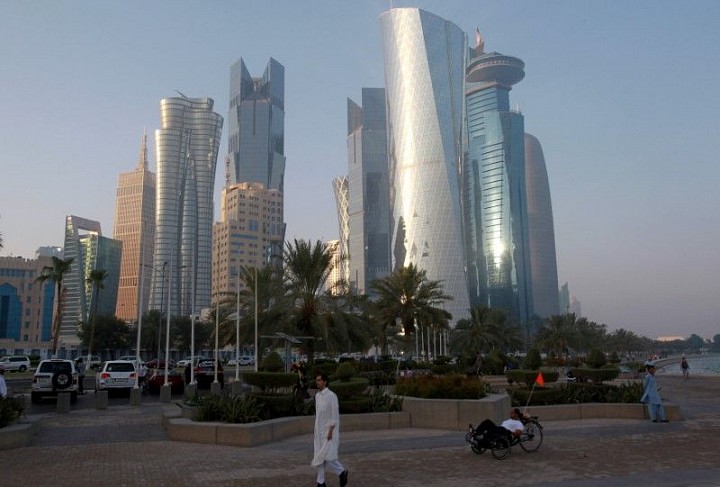 LONDON (Reuters) - The West's three biggest energy corporations are lobbying Qatar to take part in a huge expansion of its gas production, handing Doha an unintended but timely boost in its bitter dispute with Gulf Arab neighbors.
The chief executives of ExxonMobil(XOM.N), Royal Dutch Shell (RDSa.L) and France's Total (TOTF.PA) all met the emir, Sheikh Tamim bin Hamad al-Thani, in Qatar before it announced a plan on Tuesday to raise output of liquefied natural gas (LNG) by 30 percent.
Company and industry sources told Reuters that the CEOs had expressed interest in helping Qatar with its ambition to produce 100 million tonnes of LNG annually - equivalent to a third of current global supplies - in the next five to seven years.
The companies already have large investments in countries on both sides of the dispute, and are keen to remain neutral after Saudi Arabia, the United Arab Emirates, Bahrain and Egypt severed ties with Doha on June 5. [nL8N1JW0KM]
Spokespeople from all three firms declined comment. However, a top executive from one energy major looking into expanding in Qatar said the huge business opportunity was worth the considerable political risk.
"There is only one policy here – you have to behave like a commercial corporation," the executive told Reuters. "You have to make your choices purely economically and be Qatari in Qatar, Emirati in the Emirates."
Energy sales have powered Qatar's rapid rise as a regional player since the late 1990s, and the oil majors' interest in the LNG expansion underline its longer-term economic muscle during the political row with its neighbors.
Chief executives Darren Woods of Exxon and Ben van Beurden of Shell both...
More