Investment Silver Demand Draining COMEX Vaults by Clint Siegner Money Metals Exchange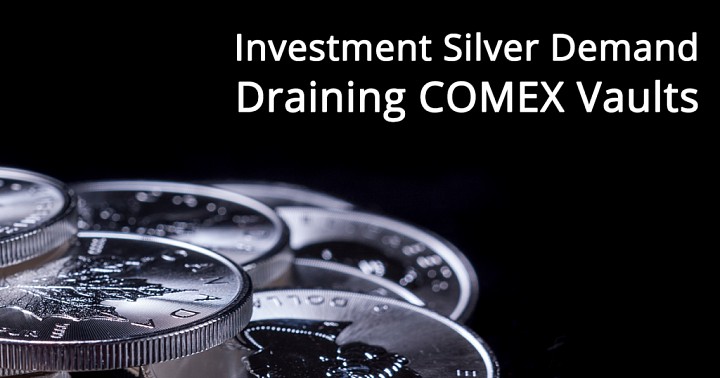 If there are words to characterize the precious metals markets for July, it would be "divergences" and "shortages." There was heavy selling in the leveraged futures market and extraordinary buying demand and shortages in physical coins, rounds, and bars.
Despite turmoil surrounding Greece and a huge sell-off in Chinese equities, traders dumped wheelbarrow loads of paper gold and silver. The expected safe-haven buying was concentrated entirely in physical bullion. Spot prices fell relentlessly during the month.
This divergence has been reported recently. But some surprising new data has come to light...
In silver futures, the number of contracts where holders opted to take delivery of the bars rather than "roll" their contracts over, or close the position and take cash, jumped unexpectedly and dramatically in July.
TF Metals Report watches deliveries carefully, and its researchers pointed out some unprecedented occurrences in July. In a typical month, 80 to 85% of contracts still open at expiration wind up in physical delivery of the bars. In July, this number was 135%.
One or more major players "jumped the queue" and took delivery of about 6.5...
More