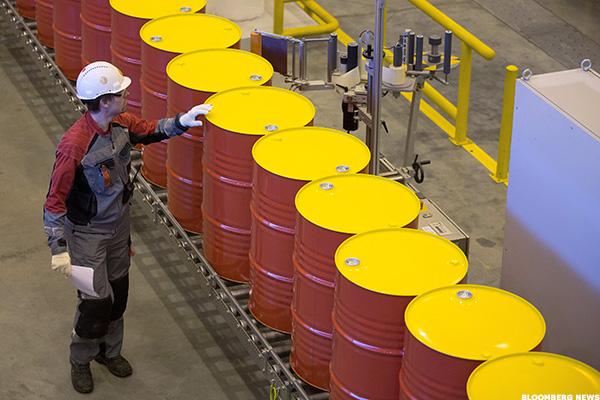 On Sunday, 13 members of the Organization of Petroleum Exporting Countries, or OPEC, and other countries will be meeting in Doha, Qatar, for discussions that could affect the fate of oil prices--and the stocks of struggling oil and gas producers in the U.S.
Saudi Arabia and Russia are said to have already agreed to cap their production at current rates (which is a little disingenuous for Russia, because it's already believed to be producing all it can) and others are expected to go along, including Venezuela, Iraq, Qatar, Kuwait and the United Arab Emirates.
Iran officials, however, have said they won't freeze or cut production until the country gets to its pre-sanctions level of 4 million barrels of oil per day. And Saudi officials have said they won't agree to an outright production cut if their northeast rival Iran won't do the same.
Jason Wangler, an analyst at brokerage and investment bank Wunderlich Securities, said he doesn't expect any type of cut, but rather a ceiling in production -- and therefore a potential floor in oil prices could emerge. He warns that with the upward move of oil prices recently on hopes for the talks (to above $40 per barrel, from under $30), a lack of a cut could be viewed as disappointing for both oil and oil stocks next week. Further, with first-quarter earnings season arriving, "We look for most companies and investors to focus on a brighter future than the ugly recent past."
Must Read: U.S. Oil Rigs...
More