LinkedIn Corporation (LNKD) is a professional network on the Internet with approximately 400 million members in over 200 countries and territories. The Company provides the majority of its products at no cost to its members. It offers approximately three product lines: Talent Solutions, which includes Hiring, and Learning and Development; Marketing Solutions and Premium Subscriptions. It is reporting earnings on Thursday, August 4, after market close: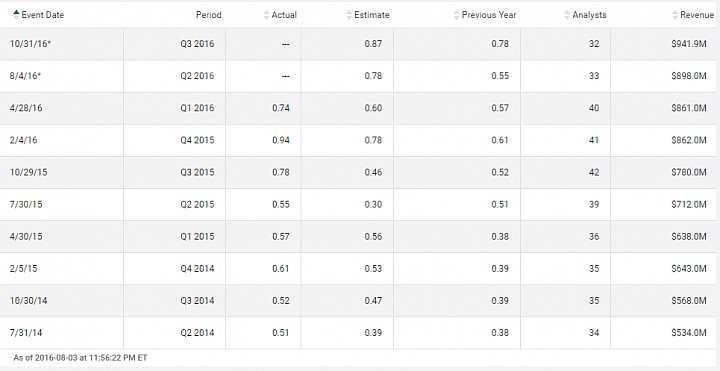 (Source: TD Waterhouse)
As evident from the above, the company beat earnings estimates in 100% of time in the last two quarters and has seen substantial volatility in the market price of its stock over the last three months:
<!== INSTRUMENT %% %60% ==!>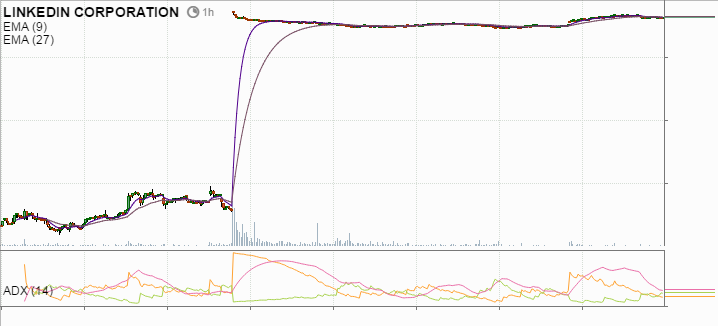 The market participants expect the following numbers over the next few quarters, including the upcoming one: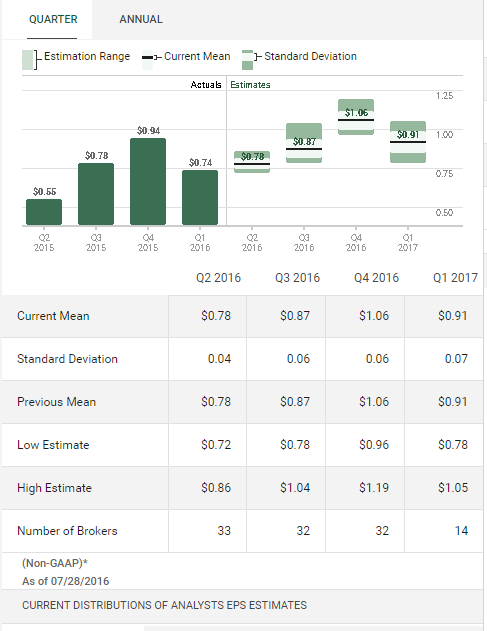 (Source: TD Waterhouse)
Market data show that the August options are relatively inexpensive:
(Source: TD Waterhouse)
The three-week straddles (options with a strike price of $192.50) are worth around 0.9% of the current market price of the stock. Historically, the stock has been more volatile than that on a monthly basis over the last year:

(Source: Google Finance. Calculations by author)
As you can see, the stock has had a monthly standard deviation of 20.8% over the last 52 weeks, while the straddle expiring in a bit less than three weeks has an implied monthly volatility of around 7.2% (calculated based on 12 business days remaining until expiration), also including volatility from the earnings event this week. I therefore see signs of gross overvaluation in these options (even given the fact that the company is currently in an M&A deal with Microsoft). Hence, buying the straddles is a good idea only because of the earnings event today.