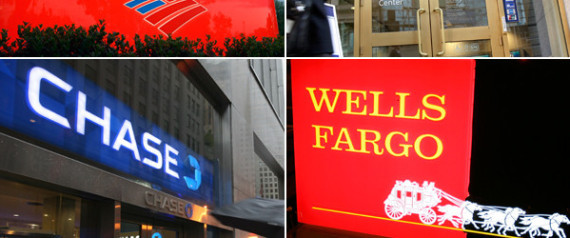 (Image Source: Huffington Post) 
Yesterday Moody's announced that it has put four major U.S. banks on review for downgrade, Goldman Sachs (NYSE:GS), JP Morgan (NYSE:JPM), Morgan Stanley (NYSE:MS) and Wells Fargo (NYSE:WFC). All four stocks have been down today after the news. Moreover, Bank of America (NYSE:BAC) and Citigroup (NYSE:C) are also under review but the direction is uncertain. Today both Citigroup and Bank of America stocks are up slightly.
Most bank stock prices are still depressed from the recession, almost all major banks are trading only slightly above or even below book value. On the other hand, most of these banks have not been able to increase revenues above 2008 levels.