Commodities dropped to the lowest level in more than five years after the Federal Reserve raised its outlook for interest rates, bolstering the dollar and reducing the appeal of raw materials as a store of value.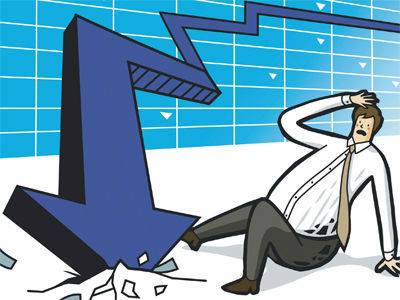 The Bloomberg Commodity Index of 22 futures dropped as much as 1.3 percent to 120.4562, the lowest level since July 2009, and was last at 120.4843. The gauge has lost 4.2 percent in 2014 and is set for a fourth year of declines. Diesel decreased to a two-year low, while gold slipped to the lowest level since January. Wheat fell to the least since 2010 on the outlook for growing global output.
Commodity markets dropped and the dollar gained after Fed officials signaled yesterday they won't be raising interest rates anytime soon while suggesting they would tighten credit at a faster pace once the liftoff has begun. The Bloomberg Dollar Index surged to a 14-month high yesterday.
"Commodities are in headwinds over the dollar's climb," Rob Haworth, a senior investment strategist inSeattle at U.S. Bank Wealth Management, which oversees about $120 billion of assets, said by phone. "The dollar has been on a tear. The Fed seems to be hinting that they will tighten."
The central bank yesterday reduced monthly bond purchases to $15 billion, keeping it on track to announce an end to the program in October. Policy makers also raised their median forecast for the federal funds rate at the end of 2015 to 1.375 percent from 1.125 percent in June.
Gold, Silver
Gold futures for December delivery fell 0.7 percent to settle at $1,226.90 an ounce on the Comex inNew York. The price touched $1,216.30, the lowest since Jan. 6. Silver futures for delivery in December fell 1.2 percent to $18.517 an ounce. The price touched $18.27, the lowest since June 28, 2013.
Ultra low sulfur diesel for October delivery dropped 3.28 cents, or 1.2 percent, to close at $2.7123 a gallon on the New York Mercantile Exchange. It was the lowest settlement since July 6, 2012. West Texas Intermediate crude for October delivery fell $1.35 to settle at $93.07 a barrel. Brent oil for November settlement fell $1.27 to close at $97.70 a barrel on the London-based ICE Futures Europe exchange.
Wheat output outside the U.S. will climb to a record 664.71 million metric tons this year, boosting reserves 4.1 percent to the highest since 2002, the U.S. Department of Agriculture projects. Supply gains are helping cut global food prices with a United Nations index (BCOM) in August falling close to a four-year low.
Corn for December delivery declined 1 percent to $3.3825 a bushel. Soybean futures for November delivery declined 1.1 percent to $9.715 a bushel.