Weatherford is desert thirsty for $1B in capital to help solve its "Petrobras problem".
34% of its revenue is derived from North America, yet North America only generates 1% of EBITDA.
It has to service $7.8B in dollar-denominated debt with depreciating currencies from international markets - similar to Petrobras.
Once Weatherford's dilemma becomes widely known, S&P will downgrade Weatherford just like it downgraded Petrobras.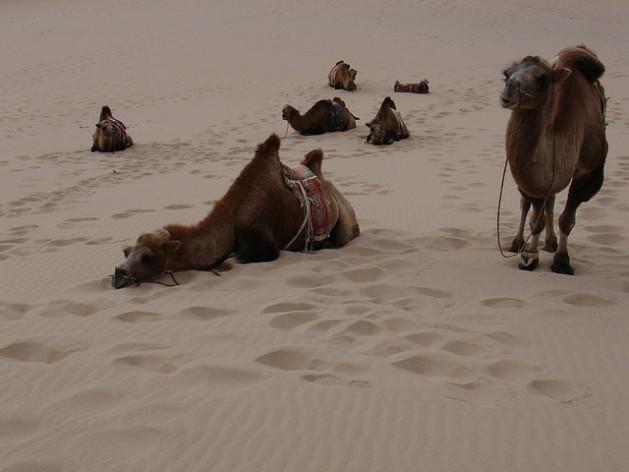 Desert thirsty camels. Source: ipsnews.net
A few weeks ago Weatherford International (NYSE:WFT) announced a $1 billion capital raise to acquire Halliburton's (NYSE:HAL) divested assets. It promptly canceled the offering due to poor pricing. In another surprise move, last week management announced a restructuring that would involve laying off 40% of its global work force. The Financial Times bought management's story of needing capital to expand. However, I believe management had an ulterior motive. My recent
https://twitter.com/xuexishenghuo/status/655043693951471616
on Twitter (NYSE:TWTR) may have solved the riddle:
Commenter: When Schlumberger (NYSE:SLB) sneezes Weatherford catches cold. Angola represents 25% of Weatherford's cash balance ... $124 million in balance sheet cash is denominated in Kwanza which weakened 11% in Q2 and...
More