A handful of health-care stocks have doubled this year, and one has quadrupled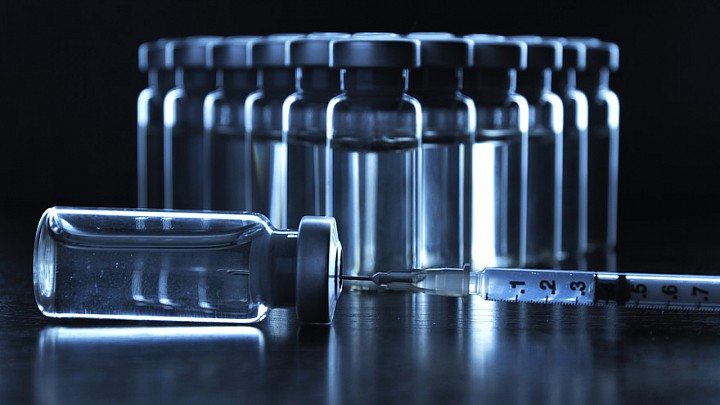 Shutterstock
Eagle Pharmaceuticals is one of the best-performing Nasdaq stocks this year, rising 119%, and it is also among the 10 cheapest.

Health care is the best-performing sector in the Nasdaq this year, and it may not be too late to buy stocks at attractive prices.
The Nasdaq Composite Index COMP, -0.02% is close to passing the 5,000 mark, returning to a high set way back in 2000 before the dot-com bubble burst. This time around, the stock market doesn't appear as "frothy" as it did before that crash,according to Mark Hulbert. It's also interesting to note that the Nasdaq has outperformed other broad indices this year, as well as during 2014 and over the past three-year, five-year and 10-year periods.
This week we published lists of the top 10 Nasdaq stocks for the time periods listed above.
Among the Nasdaq's 10 broad benchmark sectors, the strongest this year has been health care, which is up 6.2%, compared with a 4.9% return for the Nasdaq and a 2.8% return for the large-cap S&P 500 Index SPX, -0.08%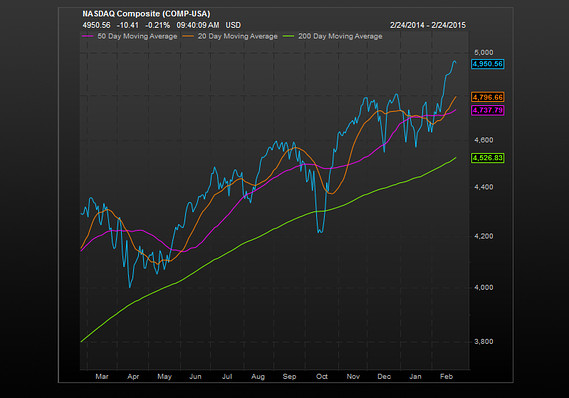 Looking at the Nasdaq chart above, the action appears healthy, as the 20-day and 50-day moving averages are well above the 200-day average, and both the 20-day and 50-day averages are on upward curves.
Here's a similar chart for the Nasdaq U.S. Benchmark Health Care Index: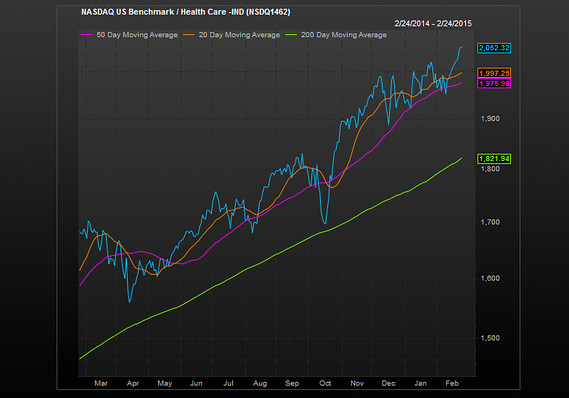 Nasdaq's health-care winners
When looking at the best performers among Nasdaq stocks, especially for relatively short periods, the numbers can be astounding. But there's tremendous volatility as companies try to bring new technologies and products to the market.
Here are this year's 10 strongest performers among Nasdaq stocks in various health-care industries, along with returns for previous periods:
Company
Ticker
Industry
Total return - YTD
Total return - 2014
Total return - 3 years
Total return - 5 years
Capnia Inc.
CAPN,-8.35%
Medical Specialties
336%
N/A
N/A
N/A
Anthera Pharmaceuticals Inc.
ANTH,+4.67%
Biotechnology
213%
-49%
-91%
N/A
Semler Scientific Inc.
SMLR,-5.75%
Medical Specialties
142%
N/A
N/A
N/A
Egalet Corp.
EGLT,+3.18%
Pharmaceuticals
135%
N/A
N/A
N/A
Eagle Pharmaceuticals Inc.
EGRX,+0.83%
Pharmaceuticals
119%
N/A
N/A
N/A
Foundation Medicine Inc.
FMI,+1.91%
Biotechnology
117%
-7%
N/A
N/A
Celluar Biomedicine Group Inc.
CBMG,+3.65%
Biotechnology
116%
153%
249%
166%
Curis Inc.
CRIS,+12.86%
Biotechnology
110%
-47%
-31%
26%
Apricus Biosciences Inc.
APRI,+5.76%
Medical Specialties
107%
-62%
-40%
-72%
Echo Therapeutics Inc.
ECTE,-13.21%
Medical Specialties
106%
-57%
-84%
-85%
Total returns assume reinvestment of dividends. Source: FactSet
http://www.marketwatch.com/story/10-cheapest-stocks-in-the-n...