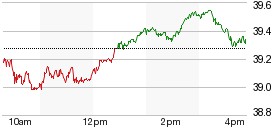 REDWOOD SHORES, CA--(Marketwired - Aug 14, 2015) - (NYSE: ORCL) -- Ruby Tuesday Inc., an American multinational foodservice hospitality company that owns, operates, and franchises Ruby Tuesday restaurants, has dramatically improved its applicant tracking and onboarding processes using Oracle Talent Management Cloud, part of Oracle HCM Cloud.
Taking a more strategic approach to talent acquisition across its global organization, which includes more than 32,000 team members, Ruby Tuesday needed a single system that could streamline the entire hiring and onboarding process and easily integrate with its existing solutions. After evaluating different solutions, Ruby Tuesday selected Oracle Talent Management Cloud to provide a single and modern global applicant tracking system (ATS).
"The Oracle Talent Management Cloud has helped Ruby Tuesday improve the overall experience for applicants and new team members, while ensuring management has the tools to quickly, easily and efficiently evaluate and onboard team members," said Lois Collins, vice president of human resources, Ruby Tuesday. "It is important...
More