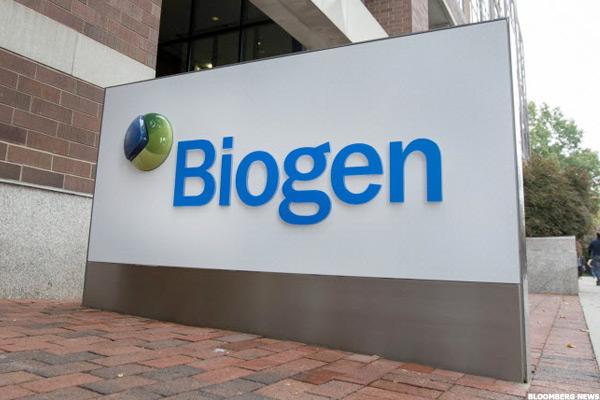 NEW YORK (TheStreet) -- Shares of Biogen (BIIB) are climbing 6.17% to $278.60 in pre-market trade after the company reported 2016 second quarter earnings that blew past estimates.
Biogen reported non-GAAP earnings per share of $5.21, surpassing analysts' estimates of $4.67 per share.
The Cambridge, MA-based biopharmaceutical company reported revenue of $2.9 billion for the quarter, also topping Wall Street's estimates of $2.79 billion.
Biogen's revenue growth was largely driven by increases in global revenue from the company's multiple sclerosis and hemophilia businesses, according to a company statement.
"We are excited about our science...
More