Interesting move here by the USD/JPY as we move into the start of the Tuesday Asia morning.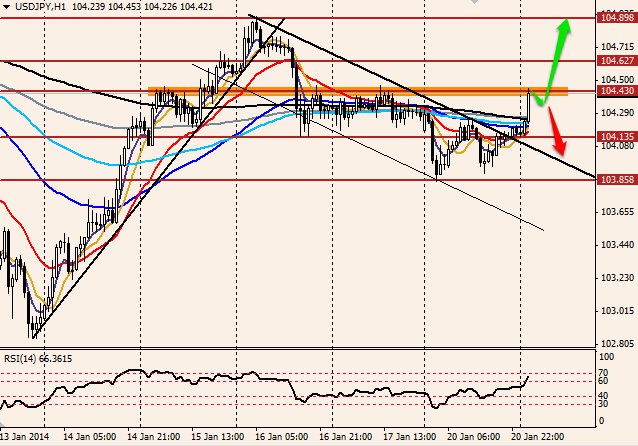 Markets were dead during most of Sunday/Monday, but we have a quick little pop which broke the pair out of a short-term trading range, and tested resistance right at the 104.45 area, which was a level the pair could not move above late last week.

The move also breaks to the upside a short-term downward sloping resistance trendline.

Could the USD/JPY have found some support near 104, and is now initiating a rally - to go along with the move higher in the USD/JPY that we saw from the first half of last week?

In the opposite scenario, the current level could be a nice area for the pair's bears to try and re-load on their shorts.

My bias is to the topside at the moment, but only from this short-term technical picture.