Yet again, early exuberance in stocks - which was entirely unsupported by credit and bonds - plunged back to reality late in the day. Intraday volatility in Russell and Trannies was unbelievable with 3-4% swings (Trannies best day in 14 months before the tumble - but managed to close back above its 200DMA). Since Friday, Treasury yields are 6-9bps lower and the dollar rallied back to unchanged today. The big story was the total collapse in oil prices into their close (accompanied by weakness in CAD and EUR, stocks, and bond strength) as it appears someone large got a serious tap on the shoulder to liquidate (WTI under $82 -4.4%, biggest drop in 2 years). Copper gained as gold and silver slipped modestly on the day. HY credit pushed back above 400bps (widest in 13 months) as VIX broke above 24.5 briefly in the last hour (from below 21.5 at its lows) highest since June 2012.
Quite a day in stocks...
And week so far...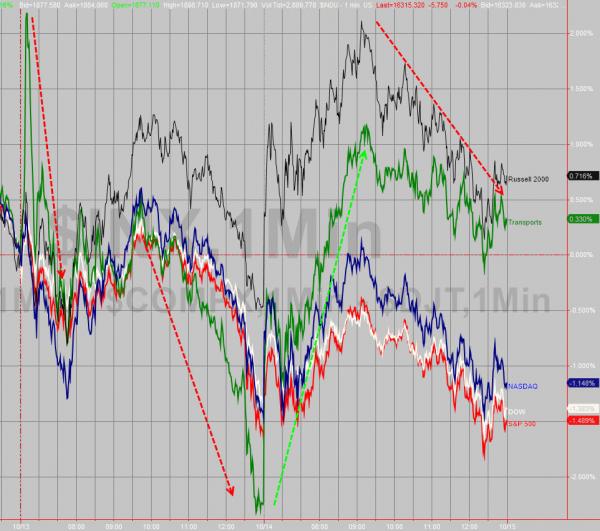 As stocks caught down to bonds...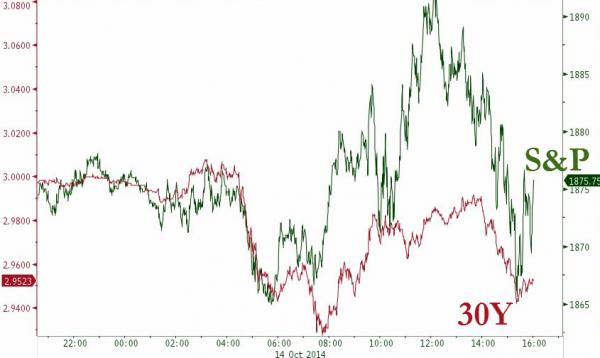 And bonds rallied further today (10Y 2.17% lows, 30Y 2.92% lows)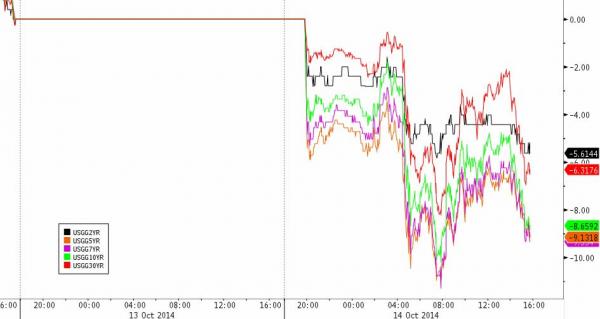 and credit...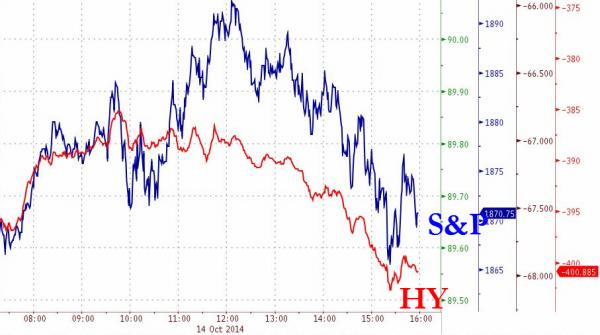 As High Yield credit spreads surged back above 400bps - widest in 13 months...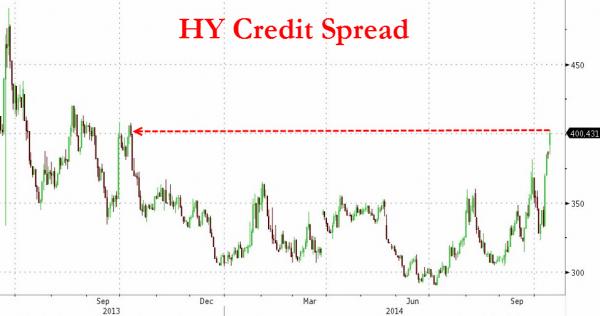 VIX banged around once again but note that we closed around the levels of the big afternoon dump yesterday...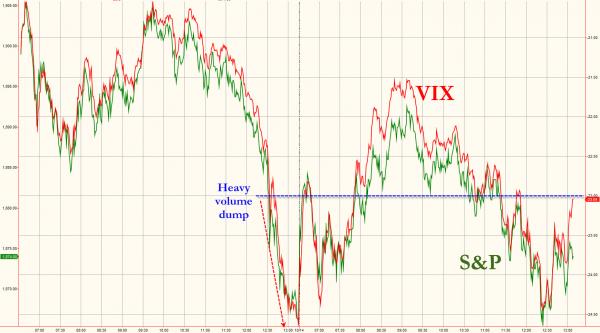 But USDJPY was in charge of the S&P all day.. and pinned to 107.00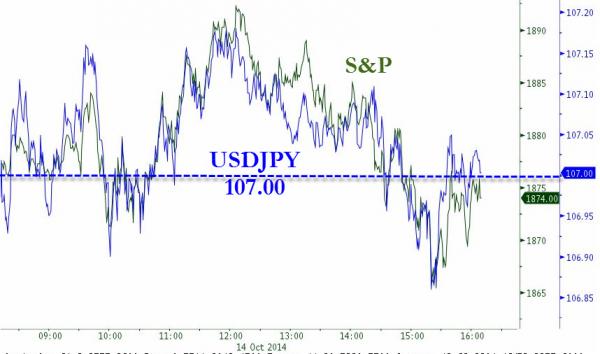 FX markets saw USD strength on the day - led by Cable, EUR, and CAD weakness...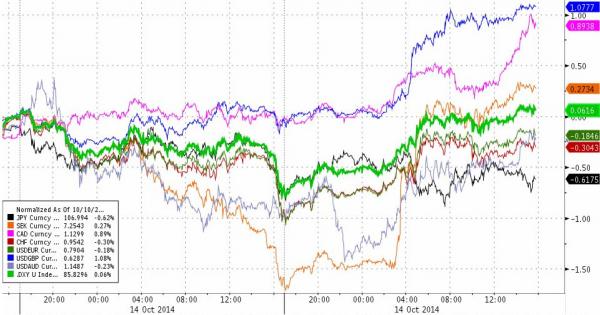 USD strength on the day sapped some strength from PMs, Copper spurted, oil squirted...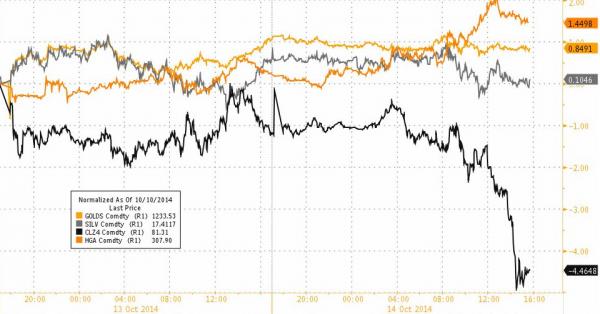 Charts: Bloomberg