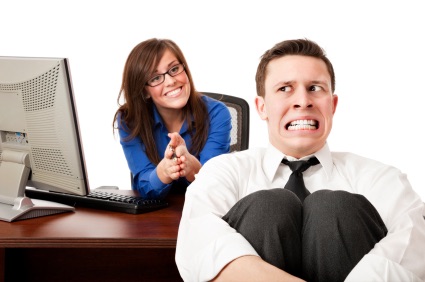 Getting stressed out before an interview is very normal: this might be the job you've always dreamed about or it might be the one that will get you out of all sorts of financial problems. 
Nevertheless, it is possible and even important to get into the right mindset in order to be productive as your interview takes place. 
You can succeed at delivering a great performance during the whole process by doing your best at putting a few tactics into practice:
1) ELIMINATE THE NEGATIVE BY ACCENTUATING THE POSITIVE: this is a technique that is very useful especially for those who tend to be pessimistic by nature. Here is a list of some negative thoughts that can cross the mind while preparing to go to an interview:
- "So many talented and prepared people will be competing against me, how can I stand a chance to get this job?"
- "I know I'm fully equipped to answer any questions but I know my anxiety will ruin everything I worked hard for as soon as I sit in front of the interviewer."
-" What if I blank and get stuck at a question I don't know how to answer?"
These are only a few examples of negative thoughts that can unnecessarily increase your level of stress preceding the day of the interview. You can fight them by creating positive thoughts that counter attack them such as:
- " I know that there will be a lot of skilled interviewees competing against me but what I have to offer is unique because I'm uniquely skilled." ( without being cocky about it of course, you get the point!)
2) KEEP LOOKING FOR JOB AS IF YOU WEREN'T GETTING THE ONE YOU JUST GOT INTERVIEWED ON: This may sound obvious to some but not to others. After the interview, continue to search fiercely for jobs with the same energy you've used for the one that you just got interviewed on. It will keep your mind from putting your hopes in one job and obsessing about landing it. In case they don't call you back, you will at least stop yourself from becoming devastated if you are focused on keeping up on the search.
Just believe that if it's meant for you, the job will be yours and if not, life continues and there is something even better in store for you!