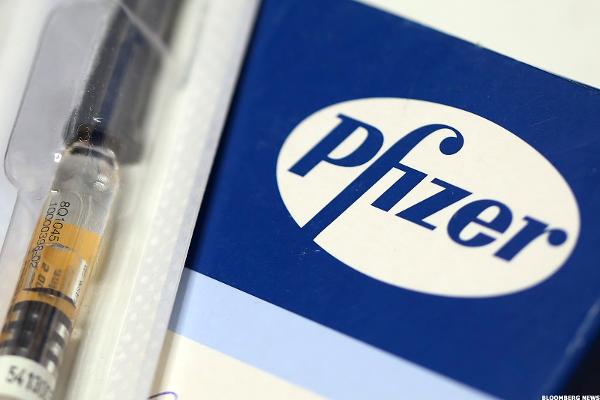 NEW YORK (TheStreet) -- Jefferies raised its 2016 earnings estimates for Pfizer (PFE) to $2.45 per share from $2.43 per share this morning, following the Brooklyn-based pharmaceutical company's announcement that it would purchase Medivation (MDVN) for $14 billion.
Earlier this week, Pfizer announced it would acquire the San Francisco-based cancer drugmaker in a deal that values Medivation at $81.50 per share.
"We believe that MDVN will help to strengthen oncology at PFE, and provide an earnings bridge through the US Viagra and Lyrica LOEs," Jefferies said in their analyst...
More