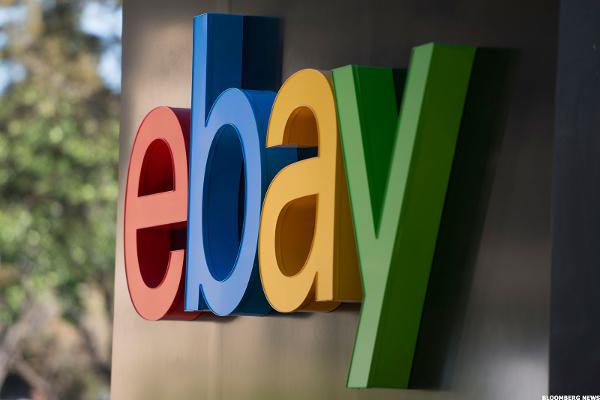 NEW YORK (TheStreet) -- Shares of eBay (EBAY) were increasing in mid-afternoon trading on Tuesday as Hilliard Lyons started coverage of the stock with a "long-term buy" rating.
The firm has a $35 price target on shares of the e-commerce site, according to TheFly.
Hilliard Lyons analysts said they expect near-term growth of global e-commerce to be around 20% per year. However, the company still has slower, undeveloped markets in the U.S. to penetrate, the firm noted, according to Benzinga.
eBay's been narrowing its focus, demonstrated by its split from PayPal (PYPL) and the sale of GSI Commerce. Hilliard Lyons said these moves allow the company to improve...
More