MarketWatch's Philip Van Doorn reported that a hedge fund manager, who generated a near 80% return after fees in 2016, is short-selling Netflix (NFLX).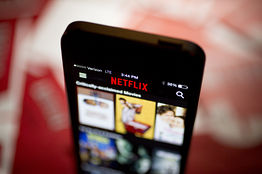 The streaming-video service's stock has risen 1.2% to around $154.
Gullane Capital Partners, a Memphis, Tenn.-based firm, is a value shop a la Benjamin Graham, Warren Buffett, and Charlie Munger, according to its website. The fund manager Richard Miller told Van Doorn that he isn't a fan of Facebook (FB)...
More