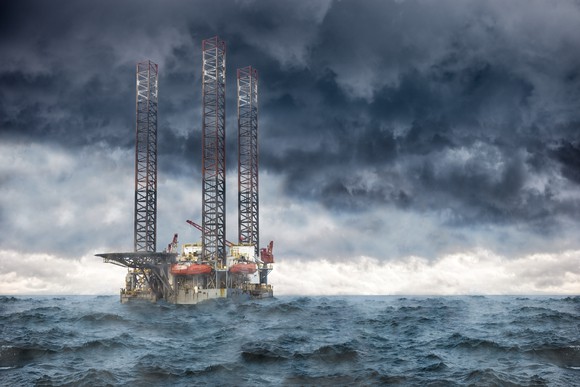 What: Shares of Stone Energy (NYSE:SGY) surged 20% at 10:45 a.m. EDT today after the company disclosed that it would make the necessary payments to its lenders to remain in compliance with its financial obligations.
So what: A month ago, Stone Energy disclosed that it was in the process of analyzing its financial alternatives to address its liquidity and capital structure. It was open to anything, including a private restructuring, assets sales, or even filing for bankruptcy. Furthermore, it decided not to make the $29 million interest payment on its senior notes due in 2022, instead planning to utilize the 30-day grace period in order to maintain its liquidity.
With that grace period nearly over, the company disclosed that it will indeed make the interest payment to its bondholders. It also made the second borrowing base deficiency payment of $29.2 million to its lenders. However, despite making these payments, it is still exploring all of its restructuring options, meaning that filing for bankruptcy is still on the table.
Stone Energy is one of a number of energy companies that are working with creditors in...
More