Tomorrow's Move: 😂🔫, Then XIV Next

10 august
Once the rhetoric between N. Korea and USA tone down, volatility in the markets will fall as it always have. But the spike in volatility does not hold. There is simply too much money flow pushing stocks higher.
Risk: SNAP's failure to grow, while losing nearly $500M in the quarter and APRN failure to run at a sustainable manner could change market sentiment. If it does, then gold, cryptocurrency and volatility (VXX) will go up.

Chances are high than N. Korea will Tone down its idle threats. That would give XIV a lift:
$XIV
, VELOCITYSHARES INV VIX SH-TM / H1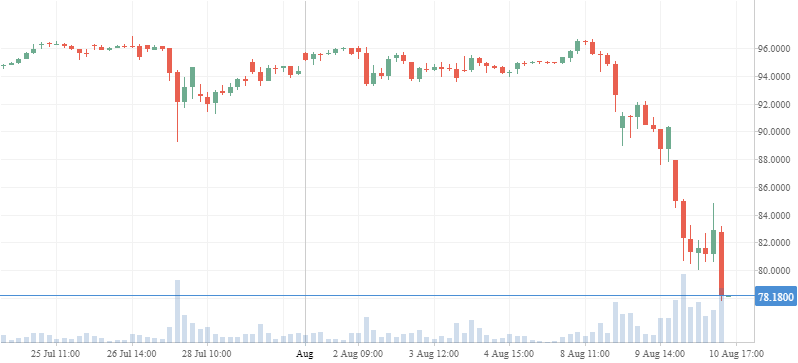 Tonight, Nvidia's massive EPS beat failed to keep the stock from rallying. NVDA stock is down around 10%. This will hurt AMD and MU tomorrow. As fellow followers pointed out, buy quality and growth: BABA, NVDA, MSFT, NTDOY.
Agree or disagree?
Agree: Short volatility with XIV
Disagree: Volatility is here to stay.
Now Login via StockTwits/Facebook/Twitter to vote.
'Like' this vote!
Voting is over
Waiting for


the right answer