What are the best stocks to buy? The Wisdom of Crowds: Why the Many Are Smarter Than The Few and How Collective Wisdom Shapes Business, Economies, Societies and Nations is James Surowiecki's 2004 book that centers on the idea that the collective estimates of large groups of people are smarter, more accurate than the estimates of any single individual. Surowiecki's book starts with telling Francis Galton's story about a competition at a county fair. Eight hundred people tried to guess the weight of an ox that was on display. To Galton's surprise the average guess (1197 pounds) was mind blowingly close to the actual number (1198 pounds). Surowiecki gives several other examples of this concept throughout his book.
I read this book because, as a PhD student studying the predictive power of insider trading, I observed the same concept in action a few years before the book was published. My research showed that a stock bought by several insiders outperformed the market by a meaningful margin. This result was actually a confirmation of several other studies on insider trading. I don't want to mislead anyone. Consensus estimates or stock picks work surprisingly well on average but this doesn't mean that they work all the time.
A few years ago I applied the same theory to the stock picks of hedge funds and found that the consensus stock picks of hedge funds outperformed the market by double digits annually. In fact, the results were even better than the consensus stock picks of corporate insiders. So, we launched an investment newsletter and started sharing the stock picks of this investment strategy in real-time to prove that this is not just a statistical fluke. During the three years since the launch of our investment newsletter this strategy's stock picks returned 102%. S&P 500 Index managed a gain of only 49% during the same three years. So far this approach of investing seems to be working (see the backtested results).
In this article I will share the consensus stock picks of the 4 most successful quant hedge fund managers. Quant hedge funds fundamentally utilize the same principle that was described in Surowiecki's book. They try to identify several (in some cases dozens of) independent investment strategies by employing dozens of PhDs in several disciplines. None of these strategies work 100% of the time (there is no such thing in investing unless you are robbing people blind) but collectively they generate relatively consistent results. Jim Simons of Renaissance Technologies, David Shaw of D.E. Shaw, Cliff Asness of AQR, and John Overdeck and David Siegel of Two Sigma became billionaires by exploiting this concept commercially on a massive scale. Now, we are going to exploit the collective wisdom of these 4 billionaire hedge fund wizards by identifying the 5 stocks they all had in their portfolios in the latest round of 13F filings. By the way, once a quarter large hedge funds are required to disclose their positions in stocks that trade on major US exchanges. That's how we get to see and track what they are doing. Based on these filings, here are the 5 stocks stocks that are identified by these billionaire hedge fund managers' secretive algorithms.
5. Wal-Mart Stores Inc. (WMT)
AQR Capital, D.E. Shaw, and Renaissance Technologies are among the top 10 hedge fund holders of Wal-Mart Stores Inc (NYSE:WMT). Two Sigma had a relatively small position in Wal-Mart which is why WMT entered our list at #5. The biggest smart money positions in this retail giant belong to billionaires Warren Buffett and Bill Gates. Joel Greenblatt's "magic formula" also sends a strong buy signal for Wal-Mart which lost nearly 21% since the beginning of this year. Wal-Mart's profitability has been declining and we will be able to this in its 2016 quarterly earnings results more clearly. Exchange rates and increasing wages are the main culprits behind Wal-Mart's poor performance. One thing positive for the stock is its 3% dividend yield.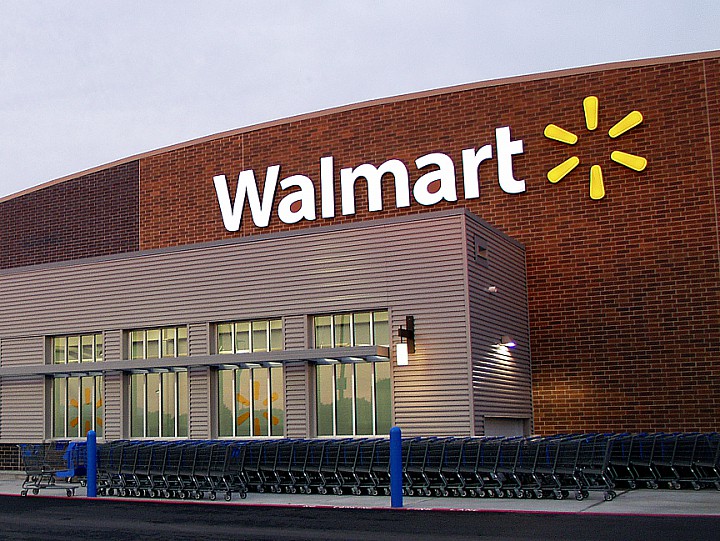 4. Amgen Inc. (AMGN)
AQR Capital had nearly $400 million invested in Amgen Inc. (NASDAQ:AMGN) at the end of June. This is the third biggest position in Amgen among the 700+ hedge funds tracked by Insider Monkey. Renaissance Technologies ranked 4th, Two Sigma ranked 7th, and D.E. Shaw ranked 11th in terms of their Amgen positions. We don't why exactly these quant hedge funds piled on Amgen but we know that Amgen's biggest hedge fund holder is activist hedge fund manager Dan Loeb. Third Point had nearly $1.4 billion riding on Amgen at the end of June. That's a large amount of money even for these billionaire hedge funds. A year ago in Third Point's Q3 investor letter Dan Loeb said the following about Amgen:
"Since its founding in 1980, Amgen ("the company") has been a pioneer in the biotechnology industry, successfully discovering, developing, and marketing therapeutic agents that have meaningfully impacted human health. From 1989 to 2002, Amgen grew five revolutionary biologic drugs into billion dollar blockbuster products in oncology, nephrology, and inflammation. Today, Amgen is a $105 billion market cap company with annual revenues of nearly $20 billion and annual net income of over $5 billion.
Considering this track record, Amgen's long‐term underperformance relative to its biotech peers is surprising. The company has a compelling mix of long‐duration, high‐margin mature products like Neulasta and Enbrel, and a number of exciting high growth assets, including recently launched blockbusters like Prolia and Xgeva along with innovative latestage pipeline assets like evolocumab. Yet, using nearly any valuation metric, the Company trades at a substantial discount to peers. Amgen even trades at a discount to the US pharmaceutical sector, despite superior revenue and earnings growth rates. Amgen's current discount to fair valuation – and the lack of structural hurdles to closing this gap –make it an attractive investment opportunity. Third Point is now one of the company's largest shareholders.
Amgen has all the hallmarks of a hidden value situation, one of our favorite investment themes. The company does not receive proper credit from investors for either the cash generative potential of its mature products or the coming financial impact of its growth assets. In the mature products segment, we believe revenues will be sustainable and concerns about potential erosion are overstated. With respect to Amgen's pipeline, we believe the market underappreciates how disruptive some of its new products will be. Our conviction about the company's growth pipeline has been bolstered by our discussions with Third Point's newly created Scientific and Medical Advisory Board ("SMAB") led by renowned oncologist Dr. David Agus. Dr. Agus has helped us assemble a world‐class team of scientists and physicians to assist in our evaluation of therapeutic companies and their clinical assets.
We believe the obscured fundamental value and investor skepticism that have led to Amgen's valuation discount can be easily unlocked. Throughout our due diligence and
discussions with sell‐side analysts and other investors, it became clear that the...
More