Trade with confidence. Are you a professional trader? Be the first to get the alert with Benzinga Pro's real-time newsfeed and audio squawk and never miss an opportunity again.
Don't miss the chance to try it FREE today.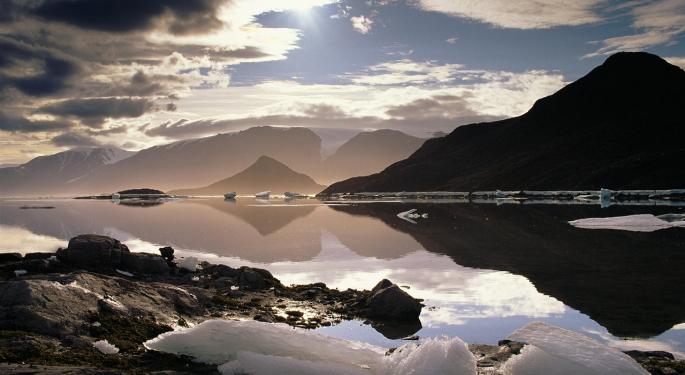 On your typical map, Canada and the United States look somewhat comparable to most Americans. But the Vox map below shows just how desolate much of the northern Canadian wilderness really is.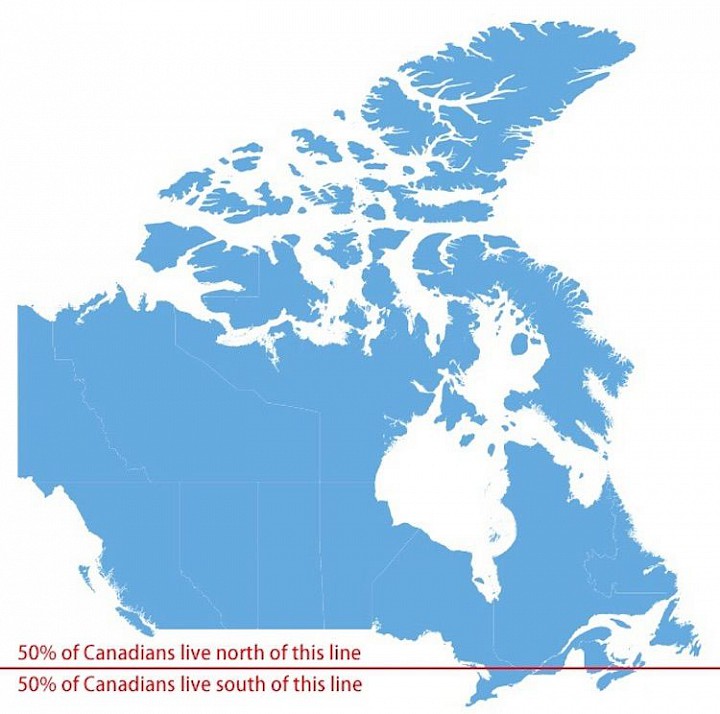 The total population of Canada is 35.1 million. More than 10 million of that population lives in the southern cities of Toronto (6.1 million) and Montreal (4 million).
It doesn't take a genius to figure out why most Canadians prefer to avoid the icy, barren northern part of the country; however, farming was the original driver behind Canada's settlement.
"Intensive commercial agriculture gave rise to a dense network of villages, towns and cities," Canadian historian William Lewis Morton explained.
The U.S. population of around 318.9 million is nearly 10 times the size of Canada's. Ironically, 90 percent of Canada's population lives within 100 miles of the U.S. border.
Canada is responsible for a large portion of North American oil production and has been hit hard by the collapse in oil prices. Stocks like Suncor Energy Inc. (USA) SU 3.65%, Imperial Oil Limited (USA) IMO 0.19% and Canadian Natural Resources Ltd (USA) CNQ 1.49% are all down more than 30 percent in the past two years.
As of 2014, Canada was the fourth-largest non-OPEC global oil producer.
Disclosure: The author holds no position in the stocks mentioned.
© 2016 Benzinga.com. Benzinga does not provide investment advice. All rights reserved.