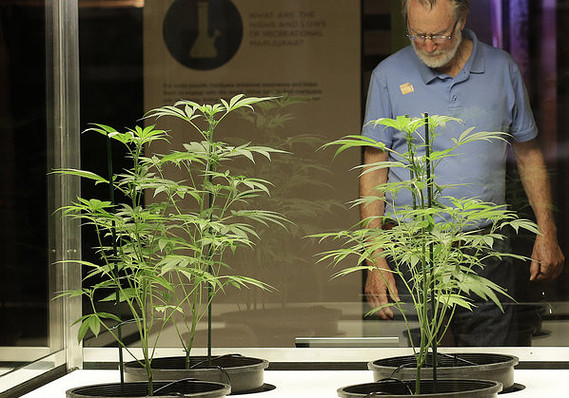 Let's take a pause from the high drama of Donald Trump and politics to recognize that Nov. 8 was also a watershed moment in the decades-long campaign to legalize cannabis.
Voters approved measures legalizing the adult use of cannabis in four states, including California. Medicinal use of cannabis was approved in three additional states and expanded in one other.
Not only does this represent a political sea change, but it will be an important catalyst to the fastest-growing industry in the U.S.: legal cannabis. Already many are starting to realize that moving an industry estimated to be worth tens of billions from the black market to a legal, regulated one may create one of the bigger investment opportunities of our lifetime.
The overall market in the four states and the District of Columbia, where cannabis was already legal, is roughly 18 million people. Adding California, Nevada, Massachusetts and Maine, where opponents may seek a recount, will more than triple the market.
For investors who want to capture some of the industry's rapid financial growth, but don't want to get involved with plant-touching firms that grow or sell cannabis and products still prohibited under federal law, lots of opportunities exist.
And it is a sizeable market: Legal cannabis sales in the U.S. jumped 17% to $5.4 billion in 2015, and are expected to grow by 25% this year, to $6.7 billion, according to ArcView Market Research. Investment bank Cowen and Co. predicts that within 10 years, sales will hit $50 billion in the U.S.
Having worked in this nascent industry for over six years, first as a grower and now growing a company focused on acquiring and building cannabis-related businesses, I've had a first-row seat to the show, and I welcome the expanding cast of characters. We all want the same thing: wealth, as cannabis...
More