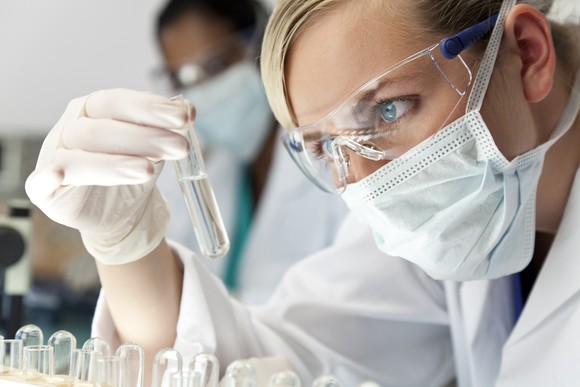 What: Shares of Ziopharm Oncology (NASDAQ:ZIOP), a clinical-stage drug developer focused on researching first-in-class drugs to treat cancer, plummeted 30% in June, based on data from S&P Global Market Intelligence. While weak market sentiment from Brexit likely played a role in worsening investor confidence in Ziopharm, an end-of-month press release may have done far more damage.
So what: On June 30, Ziopharm and development partner Intrexon (NYSE:XON) amended their collaboration agreement regarding Ad-RTS-IL-12, a CAR-T-based cancer drug currently being examined by the duo.
Before the amendment, the collaboration was structured as a 50-50 partnership. In other words, the duo would share half the operating revenue and profits should Ad-RTS-IL-12 make it to pharmacy shelves. Under the new terms of the agreement, Intrexon has agreed to drop its portion of profit- and revenue-sharing down to just 20%. In return, Intrexon receives preferred shares in Ziopharm Oncology stock that equate to an initial value of $120 million. Furthermore, these shares yield 1% per month, which is payable in more preferred shares of Ziopharm Oncology stock. This is a fancy way of saying that Ziopharm will be diluting its existing shareholders each and every month.
What's...
More