Baidu (BIDU) has been bullish and is seeing a 7% gain during the first half of the 10/26 US session. The market appears to be front-running the earnings report on Thursday (10/29), estimated to show an EPS of $1.23.

BIDU Daily Chart 10/26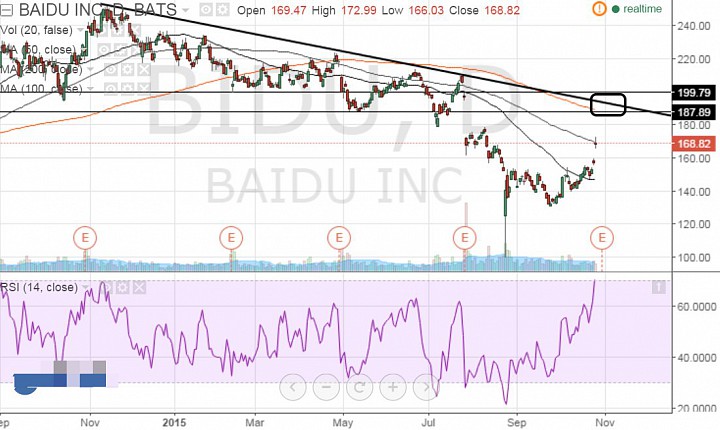 (click to enlarge)

Now, since BIDU fell to 100, the market has been buying it up. The recent break above a consolidation resistance signals further upside and BIDU is therefore a buy-the-dip play for now. For example, if price comes back to the 155-160 area, we can consider a buy with a conservative target of about 190. 

Now, if price starts to climb above 180, we should start being cautious. In the 187-200 area, we will see a key support/resistance pivot area, which also involves the 200-day SMA and a falling trendline resistance. By that time, if the RSI also shows a bearish divergence to price, we should probably lock in at least part of the profit.