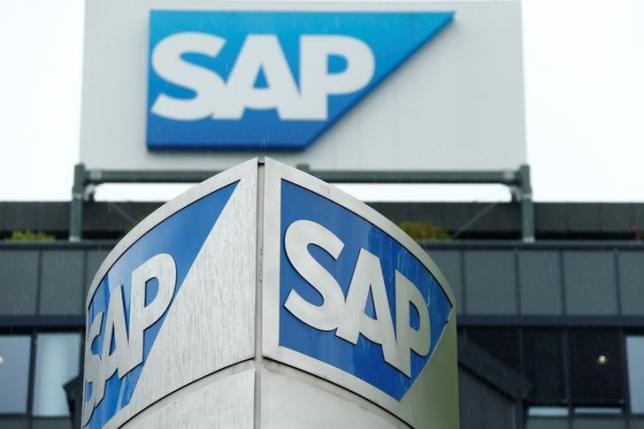 Unexpectedly strong growth in high-margin packaged software licenses fueled quarterly earnings of Europe's largest software company SAP (SAPG.DE), which confirmed its full-year outlook.
Second-quarter operating profit, excluding special items, rose 9 percent to 1.52 billion euros ($1.67 billion), beating average analysts' expectations of 1.45 billion euros in a Reuters poll.
SAP, whose customers include many of the world's biggest multinational corporations, specializes in business applications ranging from accounting to human resources to supply-chain management.
It and its established rivals such as Oracle (ORCL.N) and IBM (IBM.N) are racing to fend off pure cloud software rivals like Salesforce.com (CRM.N) and Workday Inc (WDAY.N) in...
More