USD-crosses
have been consolidating this week ahead of the 3/19 session, during which the Fed will decide on monetary policy. It is highly expected to taper further. The market will also draw clues from the quarterly scheduled economic projections.
EUR/USD
has been trading within last week's range (1.3833-1.3966). It is consolidating (between 1.3877 and 1.3946) in the midst of a rally that started at the beginning of February.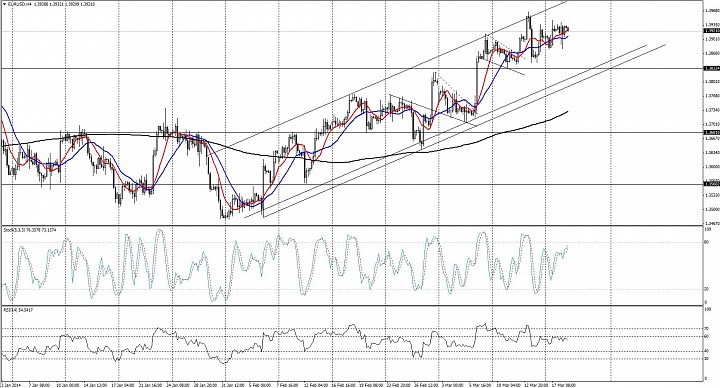 (EUR/USD 4H Chart)
GBP/USD
slid a little further this week, and is just above a rising support projected from the June 2013 low, after which the market has been bullish. In the past month, we have just about completed an ABC correction. It is set to continue higher, but will probably need guidance from the fundamentals during the 3/19 session.
Before the FOMC meeting, the BoE will meeting minutes will be released. It is expected to have been unanimously in favor of not making any changes.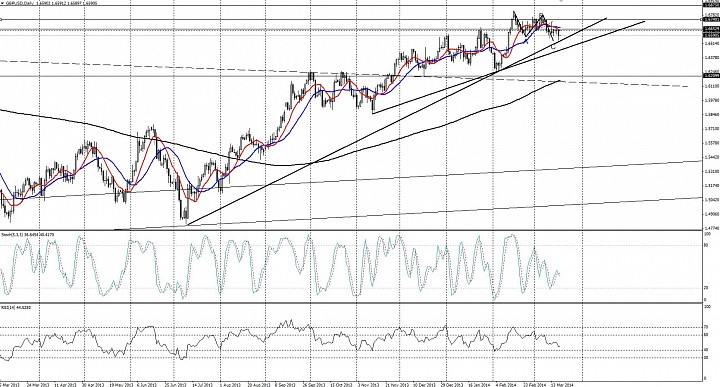 (GBP/USD Daily Chart)

USD/JPY continues to challenge a support area seen in the daily chart. There is still further downside risk before the 200-day SMA and a rising support to goes back to the low in February, 2013. 

Will the market stay above the 2014 low of 100.70? If it doesn't, there could be a shift from bullish to neutral in the medium term, and neutral to bearish in the short-term.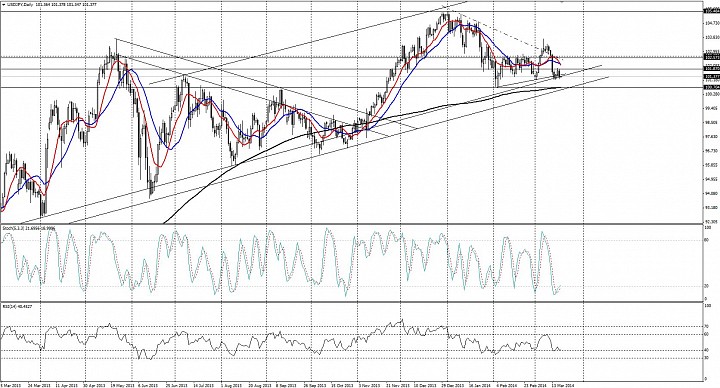 (USD/JPY Daily Chart)
We also saw
gold trading in a triangle
.
USD/CAD
remains in a triangle, with prevailing bullish bias. There are also strong bullish candles within the triangle, an additional sign that bulls are in control.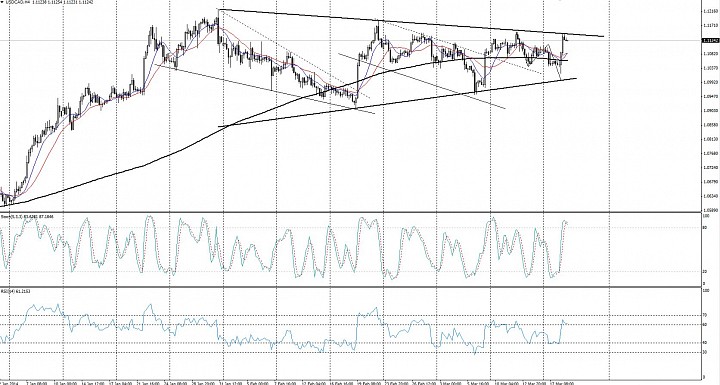 (USD/CAD 4H Chart)

USD/CHF had a false breakout above a triangle. It remains tentative ahead of the 3/19 event risks. The prevailing bearish trend should be respected, so I would say a bearish break is more likely to extend, while a bullish break will see resistance around 0.88.

There is no short-term support. But there is a support around the 0.8560 pivot - one that goes back to 2011 though.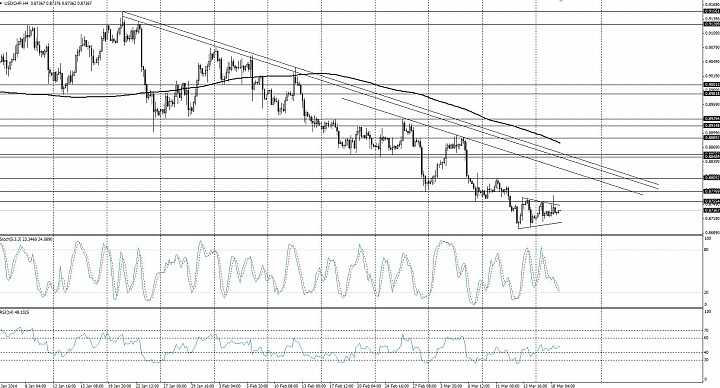 (USD/CHF 4H Chart)