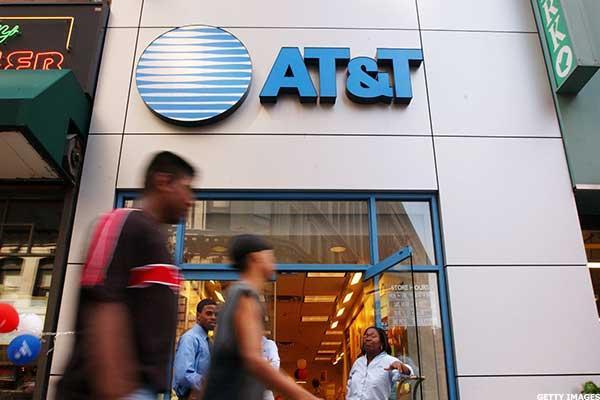 2016 is turning into a salient reminder that dividends still matter a lot, even if you don't fancy yourself an income investor. Year-to-date, dividends have accounted for approximately a third of the broad market's total returns in the S&P 500, which means that investors who've eschewed dividends this year have also missed out on a meaningful chunk of their portfolio's performance.
And as obvious as dividends' contribution has been in 2016, it only becomes more apparent in the longer-term.
In fact, just over the last ten years, dividends have accounted for almost half of the S&P 500's performance, handing investors the difference between 66.5% gains, and 106.2% gains when reinvested dividends are factored in.
But, to find the biggest benefit from dividends, it's not enough to simply buy names with big payouts today you've got to think about which names are going to be paying more tomorrow, too. So instead of chasing yield, we'll try to step in front of the next round of stock payout hikes.
For our purposes, that "crystal ball" is composed of a few factors: namely, a solid balance sheet, low payout ratio, and a history of dividend hikes. While those items don't guarantee dividend announcements in the next month or three, they do dramatically increase the odds that management will hike their cash payouts to shareholders. And they've helped us grab onto dividend hikes with a high success rate in the past.
Without further ado, here's a look at five big stocks that could be about to increase their dividend payments in the coming months. Think of it as your dividend preview.
AT&T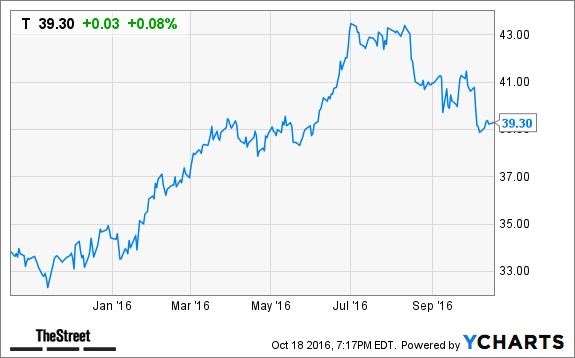 STOCKS TO BUY: TheStreet Quant Ratings has identified a handful of stocks with serious upside potential in the next 12-months. Learn more.
We're starting off with a stock that tips the scales as one of the highest-yielders in the S&P 500: telco giant AT&T (T) . Coupled with a transformative mergers and a Fed that's continually postponed hiking interest rates, that high-yield status has actually translated into a substantial rally for shares of this communications giant. Year to date, AT&T is 14% higher than it started, leaving the rest of the broad market in its dust.
AT&T is one of the biggest telcos on the planet. The firm effectively owns a duopoly with main rival Verizon (VZ) in the U.S. mobile phone space, claiming more than 100 million wireless subscribers. AT&T is also the incumbent fixed-line provider in a big chunk of the country, providing phone, internet, and TV services in 21 states.
The acquisition of DirecTV earlier this year adds another 20 million U.S. satellite TV subscribers to the company's Rolodex, giving AT&T a bigger base to market its lucrative triple-play services and levering up the firm's bargaining power with content owners.
Scale provides an important competitive advantage for AT&T and Verizon. With more than 100 million wireless subscribers apiece, the companies can afford to invest more into their infrastructure than second-tier carriers...
More