While gold prices in dollars has been on a tear - almost erasing its post-Trump losses - the price of the precious metal in euros has soared as European elections loom.
As Bloomberg notes, in the Netherlands, Geert Wilders' anti-Islam Freedom Party is holding a slim lead in polls before elections next month, and French presidential candidate Marine Le Pen has campaigned on overturning France's ruling elites.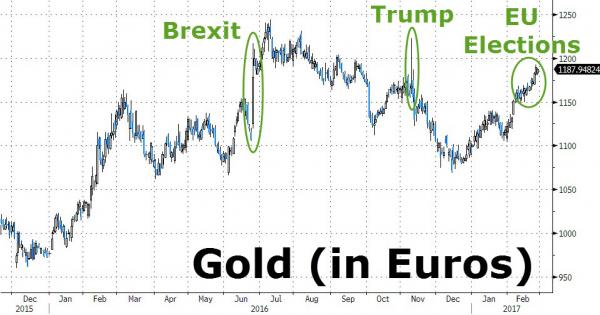 February is set for the biggest gains (almost 6%) since June 2016 (pre-Brexit) nearing the Maginot Line of EUR1200 once again.
It's not just precious metals that are bid as a safe-haven. Short-dated German bonds are seeing an avalanche of safe haven flows...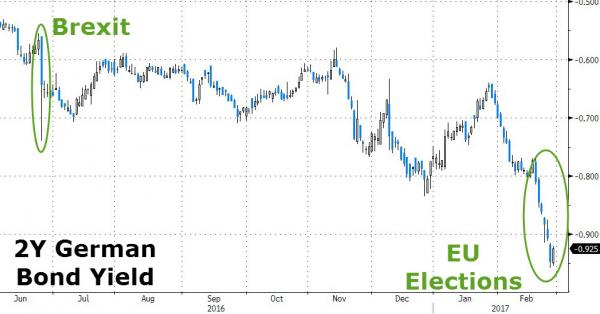 And equity protection costs are soaring...