As the major stock averages leveled off following a rebound from mid-February lows, Jim Cramer worried that the rally could be running out of steam.
According to the charts, investors need to be cautious navigating the landscape of the new environment—especially the broader S&P 500 Index stocks.
"Something confirmed, in my eyes, by the change on a dime leadership that shows there is not enough money out there for the S&P to break out higher," the "Mad Money" host said.
To find out where the index could be headed from a technical standpoint, Cramer turned to Carolyn Boroden, a technician who runs FibonacciQueen.com and is a colleague of Cramer's at RealMoney.com.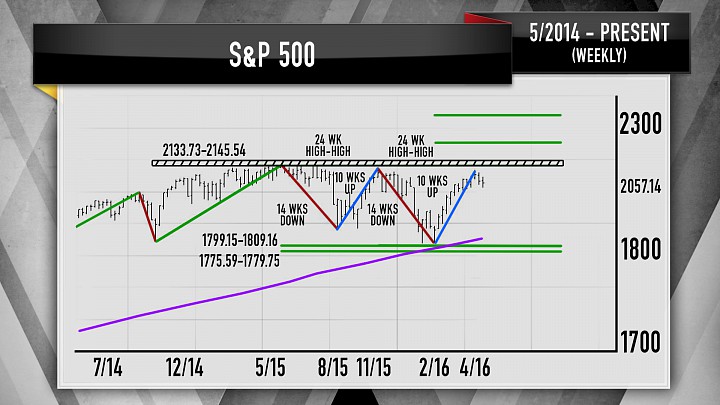 Cramer last spoke with Boroden in late February, when she stated that the market bottom on February 11 was a significant landmark, and there could be a lot of upside going forward. Her call, proven correct by the...
More