UK's Office of National Statistics showed a 1.5% drop in retail sales during January. This is the largest month to month drop since April 2012. It also follows a 2.5% increase in December, which was the largest monthly increase in 4 years.
This might sound worse than it is.

After the surge in December sales, which was seasonal, it is no surprise that retail sales after the major holidays took a dip.

The retail sales report revealed that a drop in clothing sales dragged down the data.

Take a look at the retail sales month-to-month trend since 2013, and then since 2007.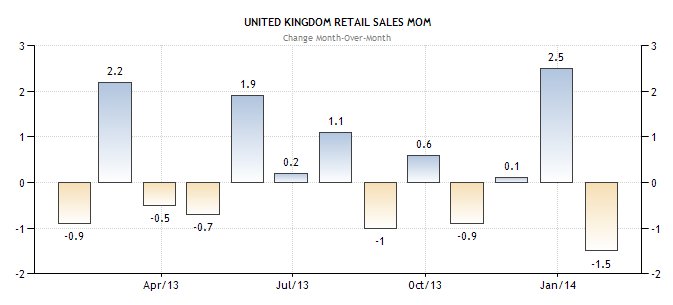 (above: UK Retail Sales 2013-2014)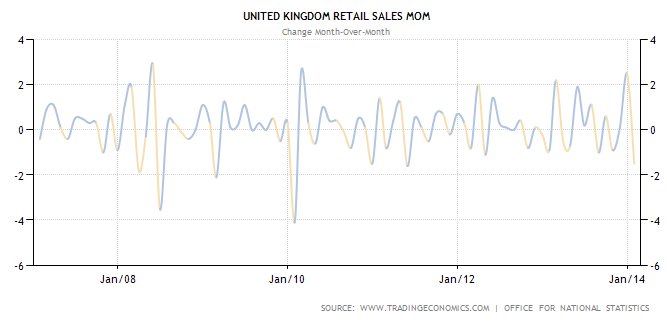 (above: UK Retail Sales 2007-2014)

I would not worry too much about this unless we get another month or two of negative readings.