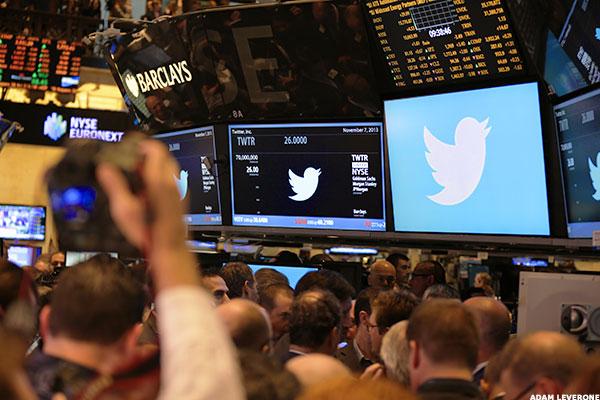 NEW YORK (TheStreet) -- Shares of Twitter (TWTR) are increasing 0.11% to $18.39 midday Monday ahead of the company's 2016 second quarter results, due out after tomorrow's market close.
Wall Street is expecting the San Francisco-based social media platform to post earnings of 10 cents per share on revenue of $606.8 million.
Last year, Twitter earned 7 cents per diluted share on revenue of $502.4 million.
Wedbush foresees an increase in revenue due to a seasonal rise in ad spending and more social media usage around the U.S. presidential...
More