If your portfolio crashed because of too much exposure to the energy sector during the recent downturn, increasing your portfolio's diversification to a variety of sectors can prevent that from happening again. These ten stocks cover almost all of the sectors that can be invested in.
As an income stock focused analyst, most of my research and resulting stock recommendations come out of a small group of market sectors. For higher yields, investors end up owning a lot of the tax-advantaged, pass-through structured companies. These tax structures are limited to a few types of businesses including real estate investment trusts (REITs), business development companies (BDCs), and energy infrastructure companies organized as master limited partnerships (MLPs).
Since my income stock recommendations mostly come out of this small group of business sectors, I often get the question on whether my total number of newsletter recommendations provide enough market sector diversification. I have two basic answers to that question. First, my research has shown that a portfolio of moderate-to-high-yield stocks with growing dividend payments will provide above average total returns through the range of market cycles. It is a much surer approach to stock market investing compared trying to time bottoms and tops of no or low yield stocks. Second, the different REIT sectors can actually provide investment exposure to most of the stock market sectors. Standard and Poor's divides the S&P 500 stocks into 10 different sectors. Let's see how many we can cover out of the pass-through income stocks universe: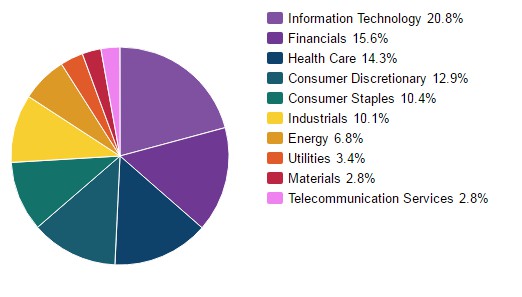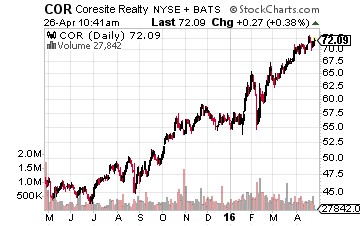 Technology is the largest sector in the S&P 500. REITs have this sector covered with the data center operator companies. Investment choices here range from large-cap conservative, like Digital Realty Trust, Inc. (NYSE: DLR), which yields 4% and is growing dividends at 4% to 5% annually, to small, fast-growth companies such as CoreSite Realty Corp (NYSE: COR), which increased its dividend by...
More