What a difference two days make. After the exuberance of The Fed-day's "dovishness" which was "hawkishness", Small Cap stocks and Transports have given back all their FOMC gains and Treasuries have regained all their losses. Russell 2000 closes near 6-week lows, down 1.0% year-to-date (as Trannies end the week +17.4% YTD) with the S&P and Dow making new record highs. Despite a 1-2% gain for big caps, Treasury yields ended the week lower (30Y -6bps, 10Y -4bps) tumbling 7-10bps from high-to-low today. The USD ended the week +0.75% (10th week in a row) at new multi-year highs led by JPY, AUD, and EUR weakness. Oil was the only commodity holding gains by the close of the week as copper and gold were clubbed in line with the USD gain as Silver was monkey-hammered -4% on the week. BABA closed just above its opening level around $93.
Year-to-Date, Trannies on top; Small Caps on bottom...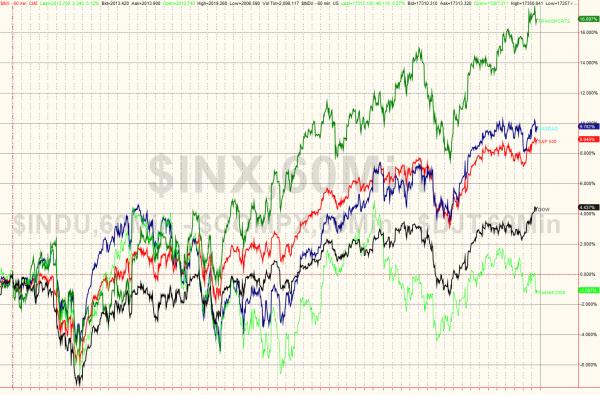 Since The FOMC, Russell is down and Trannies unch...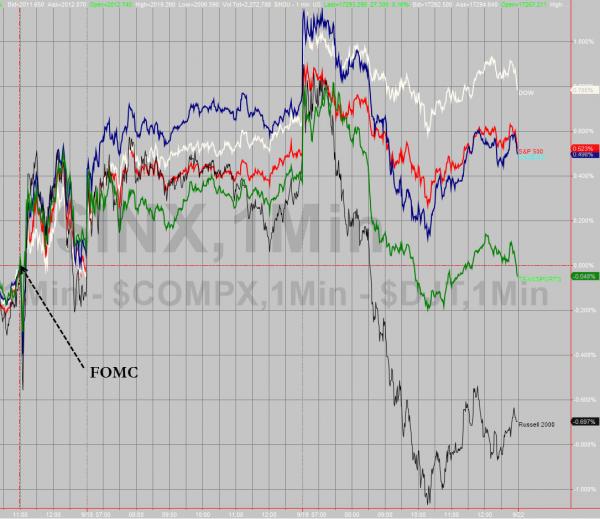 And Homebuilders worst, Healthcare and financials best post-FOMC...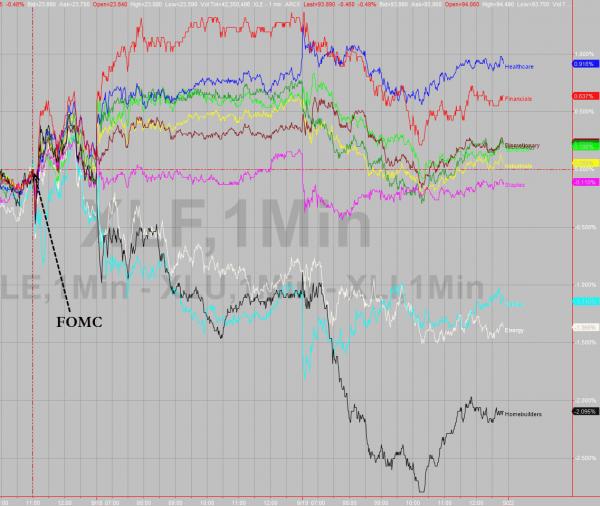 On the week, Russell is the biggest loser...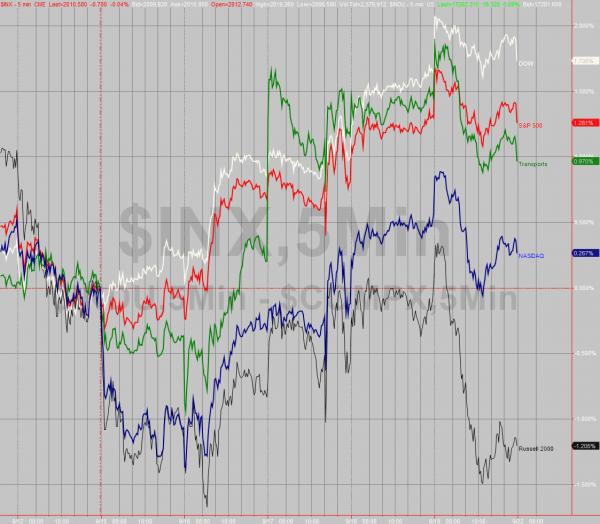 But while stocks are broadly higher on the week, bonds also rallied to their low yields of the week...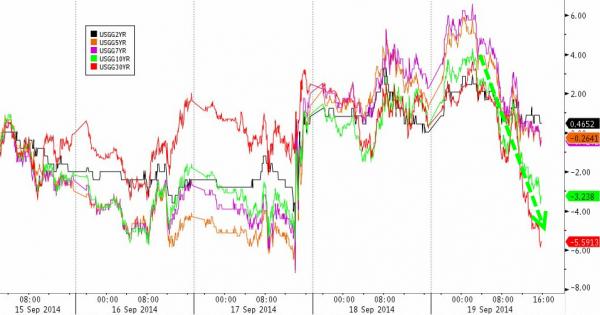 FX markets saw more USD strength as JPY and EUR weakness dominated (and then GBP selling today)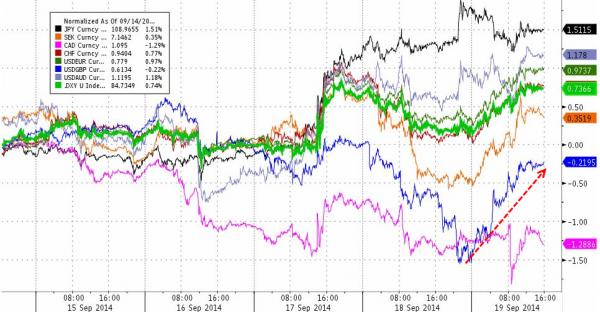 And so commodities tumbled (oil modestly higher) with Silver getting smashed to 4-year lows...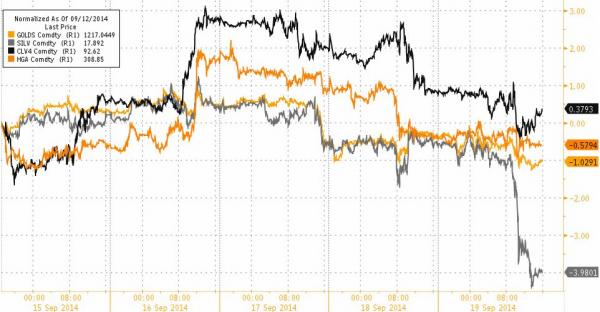 Charts: Bloomberg
Bonus Chart: BABA closed just above its opening level