The EUR/GBP has rebounded from a low on the year year at 0.6909 to crack 0.74 this week. As we can see in the daily chart, the pair has rallied sharply since last week and is now pushing at a key resistance area between roughly 0.74 and 0.7485. 

EUR/GBP Daily Chart 8/25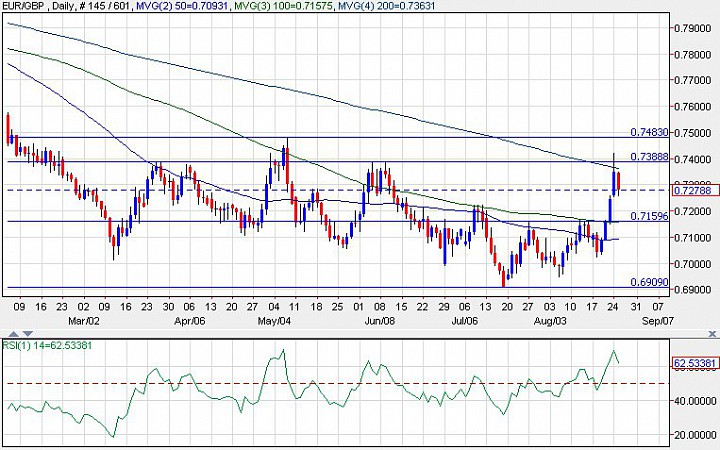 (Click to enlarge)

When looking at the daily chart, I want to sell in the resistance area with the bearish outlook first limited to 0.7160, which also represents the middle-pivot of a multi-month price range.