3Q 2016 highlights
Consolidated: 89 cents in earnings per share (EPS); adjusted EPS (non-GAAP) of $1.01, excluding non-operational items related to pension re-measurement and severance costs.
Wireless: 442,000 retail postpaid net additions, including 357,000 new 4G LTE smartphones.
Wireline: 90,000 Fios Internet net additions, 36,000 Fios Video net additions.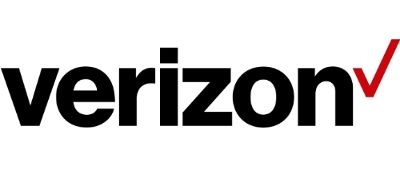 Third-quarter 2016 earnings at Verizon Communications Inc. (NYSE, Nasdaq: VZ) showed continued strong profitability and customer loyalty at Verizon Wireless, and renewed customer growth for Fios fiber-optic services.
The company reported third-quarter 2016 EPS of 89 cents, compared with 99 cents per share in third-quarter 2015.
Adjusted third-quarter 2016 EPS (non-GAAP) of $1.01 excluded 12 cents per share related to mark-to-market pension re-measurement and severance costs. This compares with adjusted third-quarter 2015 earnings of $1.04 per share, which excluded 5 cents per share due to pension re-measurement.
"Verizon continues to deliver strong financial and operational results in highly competitive markets while positioning itself for future growth," said Chairman and CEO Lowell McAdam. "While we transform our company in a challenging environment, we have maintained the financial flexibility to invest in our industry-leading networks to better serve customers, add scale to bring innovation to the mobile media and Internet of Things (IoT) markets, and increase dividends for a 10th consecutive year."
Consolidated results
Total operating revenues in third-quarter 2016 were $30.9 billion, a 6.7 percent decrease compared with third-quarter 2015. Excluding third-quarter 2015 revenues from since-divested local landline businesses, total operating revenues on a comparable basis (non-GAAP) would have declined 2.9 percent year over year.
Cash flows from operations totaled $4.8 billion in third-quarter 2016. Third-quarter 2016 proceeds of $2.6 billion from asset-backed securitization transactions, which in prior quarters under the off-balance-sheet securitization model would have flowed through cash flow from operations, are reflected in cash flows from financing.
Cash taxes were higher compared to a year ago, due primarily to tax payments of $2.4 billion in third-quarter 2016 related to the gain on sale of wireline operations divested earlier this year. Verizon also made a discretionary pension contribution in third-quarter 2016, bringing full-year pension funding payments to approximately $750 million.
Operating income was $6.5 billion in third-quarter 2016, and operating income margin was 21.1 percent. EBITDA (non-GAAP, earnings before interest, taxes, depreciation and amortization) totaled $10.5 billion, and the consolidated EBITDA margin (non-GAAP) was 33.9 percent in third-quarter 2016.
In September, Verizon's Board of Directors approved a 2.2 percent dividend increase, the 10th consecutive year with an increase.
In July, Verizon announced an agreement to acquire...
More