With the ECB cutting rates, the chart of the
EUR/AUD
, which has already been bearish over the last 2 months following a double top in July/August, now shows further downside targets.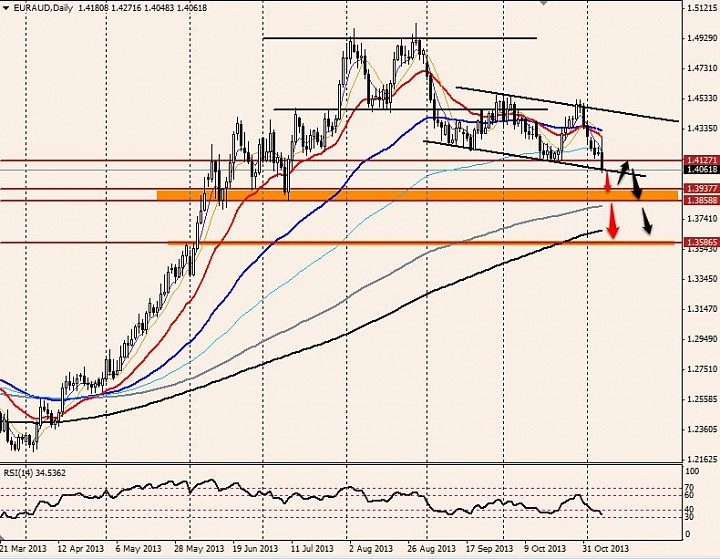 The EUR/AUD pair has pushed through the horizontal support at 1.4130.

The next key pivots form a range between 1.3640 and 1.3860 (shown in the orange rectangle).

If that level does not prove to be enough, in terms of support (lets say AUD macro picture picks up and the AUD strengthens) then we may be looking at a retest of 1.36, the highs from late May.