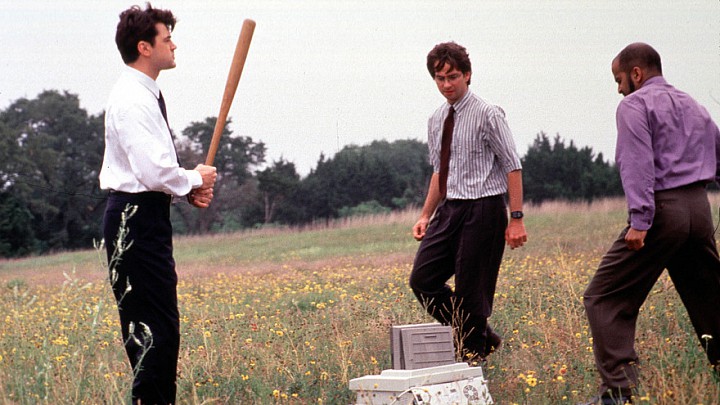 Getty Images
"Why does it say paper jam when there is no paper jam?"
When you're asked to come in on Saturday, the printer won't work or your boss takes thatred stapler away, you may feel the urge to drop everything and leave.
And perhaps, go out in a blaze of glory.
Inspired by the ultimate workplace revenge comedy, "Office Space," workers took to Twitter to express fantasies of quitting their jobs.
Originated by the @midnight game show Twitter account with the hashtag #HowIWouldQuit, fantasies ranged from the profane to the dramatic to the true-to-life.
http://www.marketwatch.com/story/12-ways-to-say-take-this-jo...