Here we go again with the USD/JPY. Last week, traders tried to push it above a "central pivot area" around 102.70 and it did, only to be rejected.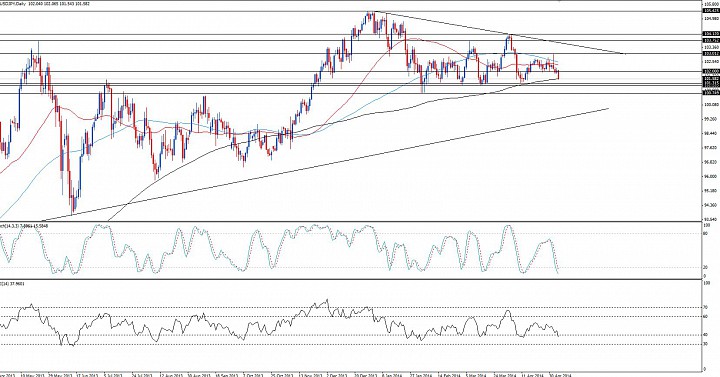 (usdjpy 5/6, daily chart)
Support: This week, the market appears to be extending the theme of false-USD-strength. The Daily chart shows the pair falling towards support in the 101.20-101.31 area. 

On the daily chart, the stochastic is back below 20, and the RSI has just cracked 40. Price is also tagging the 200-day SMA. These are conditions that suggest if the market can stabilized around 101.50, then there might be a bullish attempt in the short-term, looking at the second half of this week, and looking back to the 102.70-103 short-term resistance area.

Consolidation, Bearish Correction: As you can see on the daily chart, there is further downside risk to 100.75, 2014-low, within the context of consolidation. Below that the market is extending the 2014-theme of bearish correction for the USD/JPY.