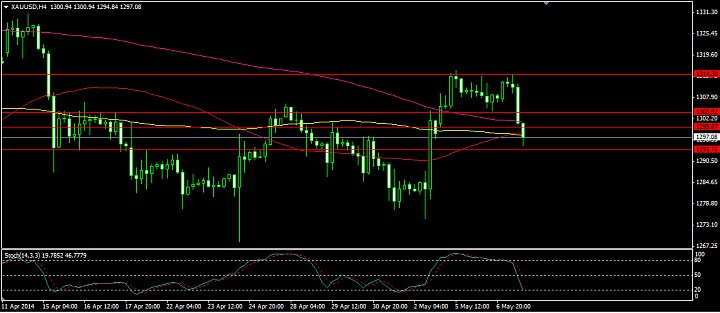 Gold tumbles down to 1296 after the Yellen testimony. I think investors took it hawkish as soon as the report was released. Easing concerns over Ukraine crisis also faded the demand for gold as President Putin called on separatists in eastern Ukraine to postpone their referendum on independence and added that Russia had withdrawn its forces from Russia Border.
Yellen confirmed that the Fed is going to hold interest at record low level for long time. She also added that the conditions in labor market have improved but they remain far from satisfactory. Both labor force that has been unemployed for more than 6 months and the number of individuals who work part time but would prefer full time job are at historically high levels. 
However she mentioned that Fed expects economics activity will expand at a somewhat faster pace this year than it did last year. Considerable uncertainty surrounds this economic outlook as a result of heightened geopolitical tensions or financial stress in emerging market. Another concern could be the recent flattening in housing activity.