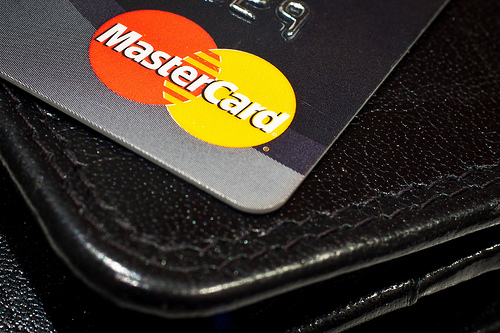 Move over Apple Pay (NASDAQ: APPL), there's about to be a cooler way to make purchases using your smartphone. What may seem to some as the ultimate act of vanity may be able to keep you safe from hacking attempts, as well as credit fraud and identity theft.
MasterCard (NYSE: MA), in conjunction with First Tech Federal Credit Union is currently testing the newest, and might we say chicest, way to online shop on a mobile device. "Selfie Pay" is currently in the works as a new payment option, according to Business Insider.
The payment process is essentially a double-check service, matching the photo a customer takes at the time of purchase to the one they have on file. This ensures it's the cardholder.
The technology behind the software is based on facial recognition. However, it doesn't stop there. According to Business Insider, the company is also working on fingerprint recognition technology as well.
"At First Tech, we're establishing a strong track record for bringing the most secure and forward-looking payments security to our members, first with our introduction this year of chip-and-PIN debit and credit cards," Greg Mitchell, president and CEO for First Tech FCU, said according to Credit Union Times. "In that spirit, this biometrics pilot program represents an exciting next step in payment convenience and security. Our members are some of the most technologically focused consumers on the planet, and being an innovator in the payments security space is evidence of our strong desire to meet our members' unique needs."
The idea that a selfie is now a part of personal online security says a lot about how social technology is making its way into every part of our lives. Previously, a selfie was simply a way to show off your new hair cut. Now, it's the different between having your credit card stolen or not.
For more business and financial news, click here.
*This is editorial content and expresses the opinion of the reader.