UBS sees indications that the U.S. bull market is reaching its late stages.
Despite the warning signs, the firm sees little possibility of a recession in 2016.
The post-crisis U.S. bull market has now become the second-longest bull market since 1956. In a new report, UBS analyst Julian Emanuel discussed indications that the bull is nearing its end, as well as several indications that it's not quite dead just yet.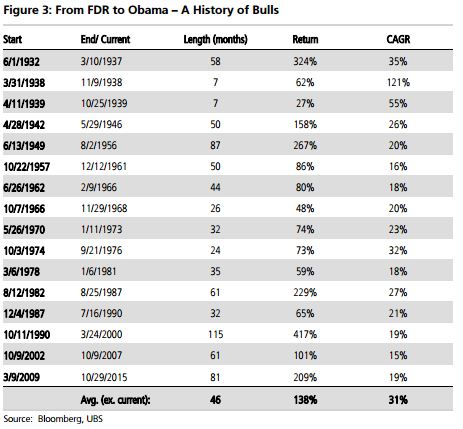 Emanuel highlighted two key indicators that the bull market is now in its late stages. First, the M&A explosion in recent years is reminiscent of past market tops.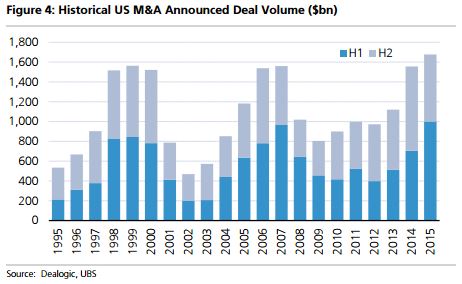 In the past, these types of blockbuster deals in market-leading sectors have been indications of imminent market tops.
In addition, Emanuel noted the rise in volatility that U.S. markets have witnessed in recent months as a sign that the bull market is aging.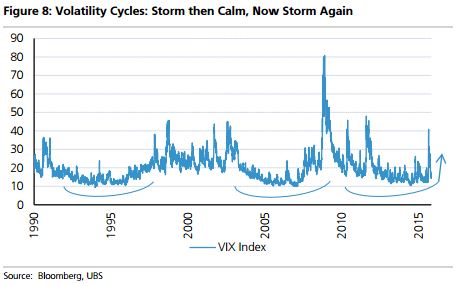 Time To Sell?